Webinar on publicity of legal services in Covid era. Right or wrong?, July 15, 2020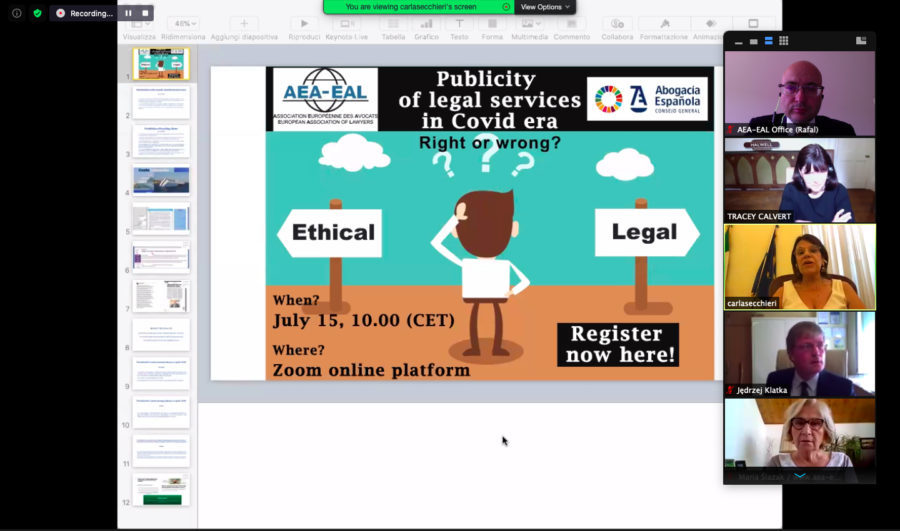 The webinar was organized together with the Consejo General de la Abogacia Espanola and was related to very practical and current issue of publicity of legal services. During Covid-19 pandemic, when lawyers have been facing dramatical fall of number of clients, many of law firms has decided to use standard publicity tools (advertising in the Internet or in newspapers). This raise serious ethical doubts according to Spanish regulations. During the webinar, speakers from various European countries presented regulations and situation of lawyers' publicity in respective states as well as elaborated conclusions.
Webinar was moderated by Jędrzej Klatka, attorney-at-law (Poland). For many years he chaired very successfully the CCBE Working Group Towards Model Code of Conduct. Jędrzej has a deep knowledge on ethical matters in various European states.
Program
10.00 – 10.10 – Welcome and opening remarks
Maria Ślązak, AEA-EAL President,
Nielson Sanchez – Stewart, Ph. D., Counsellor of the CGAE, advocate and Professor of ethics
10.10 – 10.20 – Publicity of Legal Services during Covid-19 era – introductory remarks
Jędrzej Klatka, AEA-EAL member, past chair of the Toward the Model Code of Conduct working group
of the CCBE, Managing Partner of the Klatka & Partners Law Firm, Poland
10.20 – 10.50 – Intervention of experts from Italy, Spain and United Kingdom
Italy – Carla Secchieri, Deputy President of the IT Commitee at the CCBE
Spain – Nielson Sanchez-Stewart, Ph. D., Counsellor of the CGAE, advocate and Professor of ethics
UK – Tracey Calvert, lawyer, member of the Law Society's Legal Compliance Bulletin, co-Vice-chair
of the IBA Professional Ethics Committee, director of Oakallas Consultancy
10.50 – 11.10 – Moderated discussion/ Question session
11.10 – 11.20 – Summary of the seminar and closing remarks
Nielson Sanchez Stewart, Jędrzej Klatka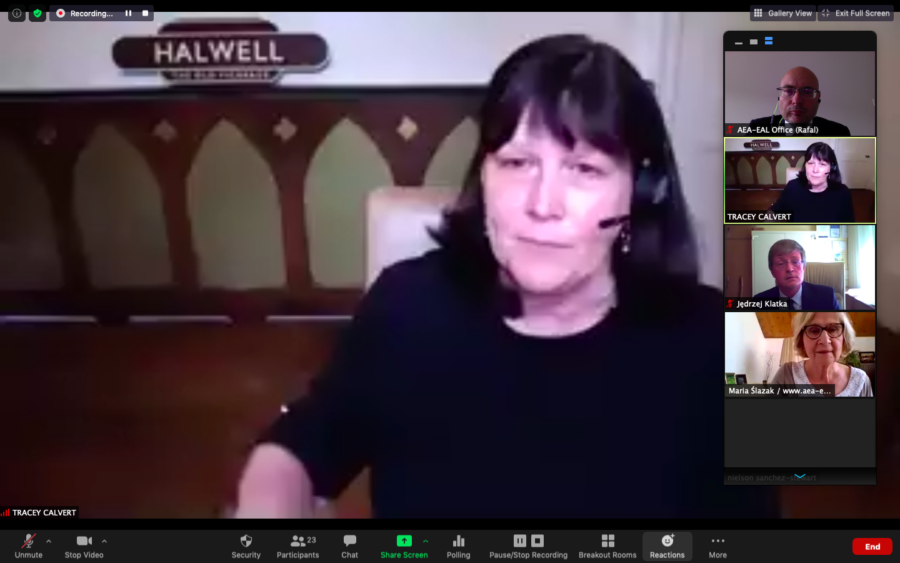 Tracey Calvert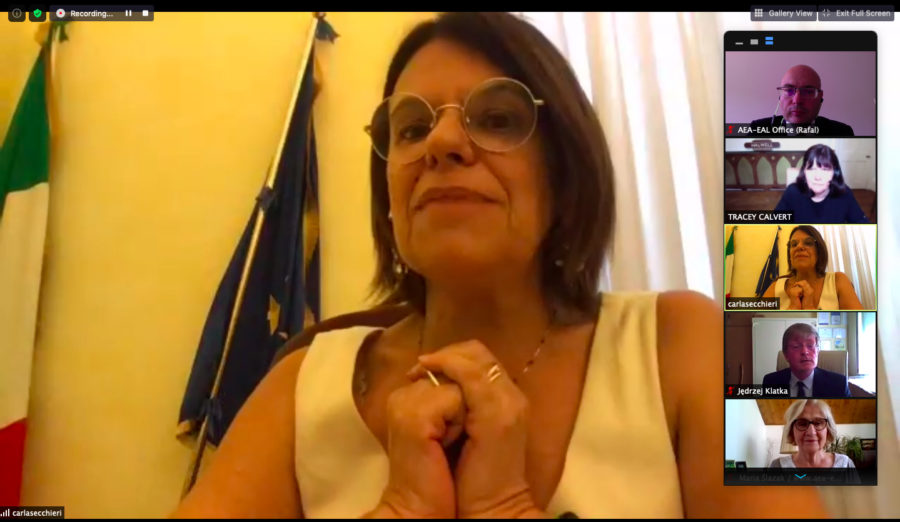 Carla Secchieri