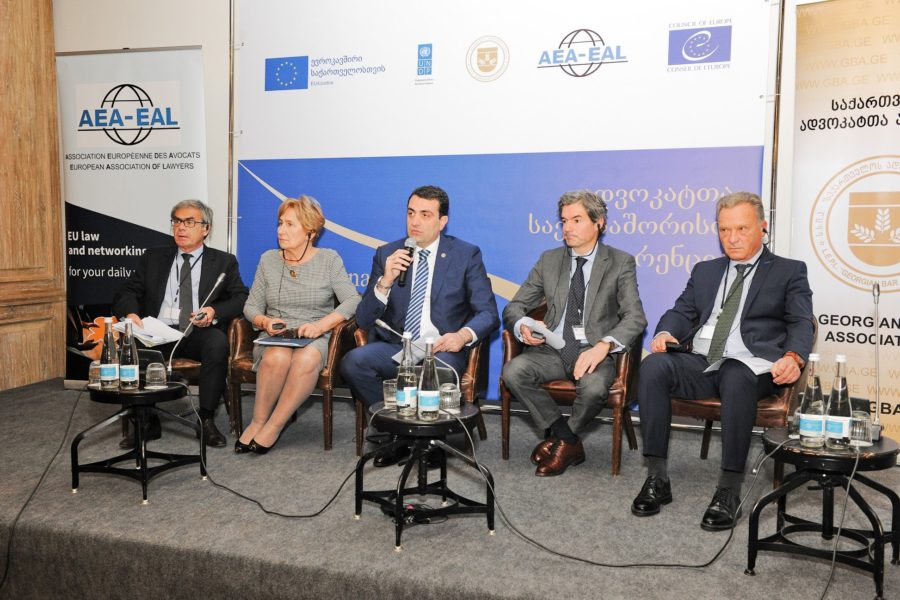 Laurent Pettiti (France), Maria Ślązak (AEA-EAL President, Poland), David Asatiani (GBA President), Christoph von Wilcken (AEA-EAL Vice-President, Germany), Ruppert Wolff (President of the Austrian Bar)
A very intensive conference on the Modern Legal Profession held in Tbilisi together by the Georgian Bar Association (GBA) and European Association of Lawyers (AEA-EAL). The speakers touched such issues like exclusivity of lawyers' profession, protection of legal services market, ntrance into lawyers' profession and support of newcomers: European standards and best practices, road to drafting the European Convention on the Profession of Lawyer and role of bar associations and private lawyers in providing pro-bono legal aid.
At the end of the conference its participants called unanimously the Council of Europe to adopt the European Convention on the Profession of Lawyer. You may read the resolution here.
Go to our gallery to see more photos.