May 5, 2020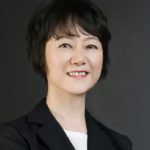 Sharon Shi
As the Covid-19 pandemic touches all of us, the legal profession in China has been dealing with the crisis actively. Lawyers, law firms and bar associations are all contributing what they can. This article illustrates a general picture of how we respond to the crisis.
I. Working with clients
During a crisis like Covid-19, clients tend to seek their peace of mind from professionals such as lawyers, consultants, etc. What clients may not realise is that law firms can easily fall into operational difficulty like their clients. This means that to maintain the service quality and efficiency may cost extra time, money and efforts.
Generally, more patience and empathy with clients are required. For example, many of our manufacturing clients were forced to face the consequences of late resumption of work, hence a possible breach of contract. Panic and agitation follow when clients think they could do nothing but wait. We spent lots of time explaining to them in detail how delayed delivery or performance might not necessary be the end of the world, there are various tools that might help them. Another major difficulty all of us dealt with was analysing the conditions for resumption and work, and the procedures the clients should follow to report and apply for resumption. As different provinces, cities even districts all have different measures and requirements, the policies are also changing constantly, to give clients clear and accurate guidance is a huge challenge.
Regarding the areas of law that we focus on during the outbreak, one of the key areas is labour law. At the early stage of the outbreak, we helped clients better implement their quarantine measures, and provided compliance services regarding salaries adjustments, shift rotation, shorter working hours, etc. As the outbreak develops, inevitably some clients had to resort to lay-off. Chinese labour contract law is very protective of employees, during the outbreak, the government issued various guidance regarding laying off employees, the general principles are to discourage termination so as to reduce social instability, but to provide delayed social security payment or subsidies for professional training etc. in hope that these will help employers to keep the work force with a reduced salary pay. We provided our clients with mixed options, such as economic layoff, dismissing company officers who misappropriated the property of the company, or mutual agreed termination.
We have also been focusing on cybersecurity and personal information processing during the outbreak. More clients and customers are working from home, cybersecurity became very important. We helped our clients identify data exposure risks while their employees worked outside office and keep them vigilant with potential data leak accidents. After the lockdown ended, and when people start entering office buildings to resume work, the collection of personal information at every entry of building becomes the new concern – for example, who could collect and for what purposes? How such data will be handled, stored, or disposed?
II. Actively embrace the new features of the legal industry
Driven by the epidemic, judicial authorities and administrative departments in China have taken a leap in digital transformation, which has consequently changed how lawyers work. Specifically,local governments have launched online government service platforms. For example, via the "Integrated Online Platform" in Shanghai, it is now possible for people to handle matters such as applying for administrative license, completely online. Local courts have launched online filing, online court sessions and other services to make remote litigation possible. This helps lawyers not only to save time and travel costs, but also to break through the original geographical limitation and reduce the impact caused by the epidemic and travel restriction.
The epidemic has accelerated law firms' demand for online collaborative and virtual office. During the epidemic, lawyers work through WeChat, E-mail, online meeting rooms and other forms of remote communication tools. For law firms, while providing the convenience of remote office and remote trial for lawyers, they can also take advantage to increase business opportunities and save office costs through online legal services.
Another feature is that, once lawyers realised the convenience of online meeting room and conference tools, the number of webinars has skyrocketed. Internal training for law firms through webinar is adopted while lawyers work from home and while business is not busy. It brings lawyers closer, and it keeps everyone occupied. Clients are invited, as part of the legal service, which are well appreciated by the clients.
III. Take social responsibilities during the epidemic
During the outbreak of the epidemic, All China Lawyers Association, local associations of lawyers and their members have been actively doing their part in the prevention and control of the spread of the virus. Take Shanghai Bar Association as an example, as of April 7, according to incomplete statistics, the legal sector in Shanghai had donated more than 20 million and 250 thousand yuan in total in cash; and donated more than 30 million yuan of medical protective supplies and other goods and materials to Wuhan and other cities in need of such goods. Furthermore, lawyers in Shanghai published more than 1,300 professional articles related to the legal issues related to the epidemic prevention and control. Besides, to help relevant government departments better formulate corresponding policies and measures on the epidemic, Shanghai lawyers submitted more than 100 proposals based on the result of a wide-range client survey and research.
As for law firms, take AllBright Law Offices as an example: we launched "AllBright Public Fund" for Covid-19 and accept donations of medical supplies through various channels. We purchased in total 1.2 million disposable medical gloves, 3,000 medical goggles and other medical supplies to support those at the front line of epidemic prevention and control. We also conducted a series of legal research on current issues under the epidemic and launched special columns. For example, different legal jurisdictions have different regulations or policies on whether the epidemic could be regarded as "force majeure" and thus as a reason for exemption from contractual liabilities. Considering the complexity of the issue, we collaborate with the Belt and Road Committee of Shanghai Bar Association. A series of articles have been issued to the public for reference. Meanwhile, we participated in a specific research launched by Shanghai Municipal Bureau of Justice regarding problems or difficulties that foreign enterprises have encountered during the resumption of work.
In times of changes and uncertainty, it is only natural to panic. Although in China the worst is over and things are getting back to normal, the impact of the global pandemic on economy and legal profession has just started. We found that many of the cross-border M&A and commercial collaboration projects are delayed or canceled. However, due to the disturbance of the outbreak, disputes increased and lots of business went bust, so we are facing increasing litigation and arbitration cases, as well as a busy bankruptcy and restructuring business. We hope to report more in the near future with more new development from China. If anyone is particular interested in any aspects, please feel free to contact me.