October 11, 2019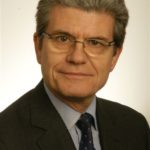 Juan Núñez
On 5 September this year, the European Commission published a checklist to provide assistance for European businesses trading with the United Kingdom in the case of a "no-deal" Brexit scenario. It encourages companies to take measures to keep cross-border trade disruption to a minimum and calls on them to prepare for all possible scenarios.
The checklist can be downloaded from the following link: https://ec.europa.eu/info/files/brexit-preparedness-checklist. You can also call Europe's ECAS helpline with specific inquiries on 00 800 67891011.
Amongst other measures, the Commission has proposed a European Solidarity Fund and a European Globalization Adjustment Fund to provide assistance to those employers and workers most affected by an increasingly likely no-deal Brexit. In addition, the Commission has proposed various technical measures and adjustments to facilitate a smoother transition in the field of the movement of passengers and goods, guaranteeing basic connections, as well as in fisheries and agriculture, with special financial aid. Solutions avoiding a "hard border" between the Republic of Ireland and Northern Ireland are also being studied. If the United Kingdom leaves the Union without agreement, there will be no transitional period, and individuals and companies will automatically lose their equal treatment status. Therefore, the United Kingdom is expected to address at least three issues to mitigate the impact of this: the preservation of the right to free movement of people who have enjoyed it so far, the maintenance of financial commitments, and respect for provisions of the Good Friday peace agreement for Northern Ireland.