President's message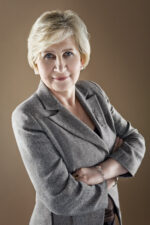 Dear Colleagues,
Dear Friends,
All of us hope that this year will allow us to come back -at least a little bit -to professional and social life which we know from the past. We believe that the vaccination process will go smoothly all over the world. Nowadays we need to be flexible and prepared for various forms of AEA-EAL's activity to adapt ourselves to the current situation. Next few months we will maintain online/ hybrid forms of our events.
I have a pleasure to inform you that as a consequence of the very successful webinar on mediation, which took place on January 28, 2021, the AEA-EAL's Board decided to establish the Mediation Committee to promote alternative dispute resolution mechanism and develop lawyers' knowledge in this area as well as to facilitate exchange of information between professionals of various countries. We invite AEA-EAL Members, who are mediators or who wish to deal with this issue to join the Mediation Committee. Please send your submissions to secretary-general@aea-eal.eu cc office@aea-eal.eu till April 16, 2021.
AEA-EAL General Assembly will take place on Zoom platform on June 14, 2021. I cordially invite all our members to participate this gathering to meet each other virtually.
This year we will celebrate 35th Anniversary of our Association. Let's meet all together on October 16th, 2021 in Brussels / Brussels is only symbolic because meeting again has to be on Zoom/. To underline our long-lasting tradition, started in early nineties, to share European Union values with our friends – lawyers of Eastern countries, we decided to combine the celebration of the anniversary with the 3rd Twinning of Lawyers that connects professionals from East and West. More information coming soon.
As usual in the late Autumn, we will organize 4th Market Access Seminar in Bern – event devoted to various aspects of Single European Market for non-EU countries.
Apart of that we have been invited to be this year the co-organizer of the conference on independence of lawyers and the conference on the EU activities on rule of law. More information will be provided soon.
A new free service for our Members is at the final stage of preparation – you will have access to the Members Contact List. It will enhance the possibility of mutual cooperation between each other. If you express a wish to have more extended info about your professional activity, we will assure it without any additional costs.
Please accept my best wishes for Christmas. May it be full of joy. Merry Christmas!
Maria Ślązak