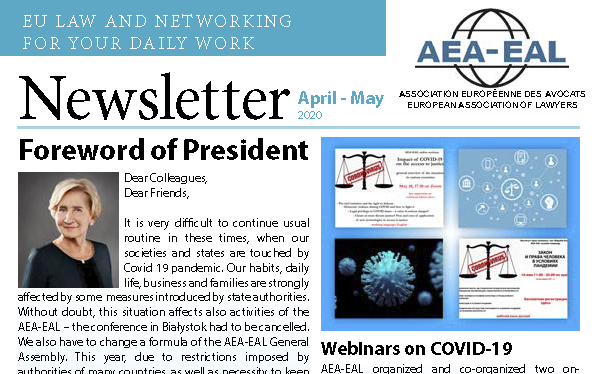 Dear Friends,
Please find below the latest version of the AEA-EAL Newsletter which will update you on our recent activities and articles.
Your AEA-EAL Team
***
Chers amis,
Veuillez trouver ci-joint la dernière version du bulletin AEA-EAL qui vous informera de nos activités et articles récents.
Votre équipe AEA-EAL
***
Дорогие друзья,
Приложите последнюю версию информационного бюллетеня AEA-EAL, которая будет информировать вас о наших последних действиях и статьях.
Ваша команда AEA-EAL
***
Drodzy Przyjaciele,
W załączniku znajduje się najnowszy numer biuletynu AEA-EAL, który zawiera informacje o naszych ostatnich działaniach i publikacjach.
Wasz zespół AEA-EAL