28.01.2021
Summary of intervention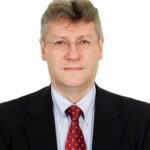 Sergei Vataev
Our webinar is taking place on a notable date for mediation in Kazakhstan – the Law "On Mediation" of the Republic of Kazakhstan was adopted precisely ten years ago, on January 28, 2011.
During these ten years, the mediation got rapidly developed as a civil society institute. All branches of the government, and Kazakhstan judiciary, in particular, applied significant efforts to promote mediation in resolving disputes.
Kazakhstan law does not require mandatory mediation in any proceedings. However, the courts strongly encourage the parties to attempt a mediation procedure in family, labour, civil law claims, and small criminal cases.
In Kazakhstan in 2019 (the most recent available statistics as of January 28, 2021), the following number of civil court cases were decided with the use of mediation procedure:
Family matters – 19252 out of 60642
Inheritance matters – 217 out of 4640
Property claims – 481 out of 9916
Housing matters – 1580 out of 14635
Land matters – 155 out of 3493
Contractual matters – 14873 out of 208877
State procurement matters – 126 out of 25463
Tort claims – 540 out of 1905
Losses and Damages matters – 2210 out of 8010
Consumers matters – 271 out of 550
Defamation and Business Reputation matters – 106 out of 385
IP Rights matters – 158 out of 467
TOTAL – 41512 out of 368079 cases were concluded due to settlement through a mediation procedure.
To become a mediator in Kazakhstan, one must undergo special training, the program of which is approved by the government. There are three tiers of training – the general training course, specialized training courses, and the trainer's course.
After that, the holder of a certificate must become a member of a mediators' organization if they wish to engage in mediation activity on a professional basis. If the mediation is not their main line of activity, and they engage in it from time to time, they must be listed in the register of a local mayor's office. There is no difference between the scope of rights or limitations depending on whether a person is a professional mediator or a non-professional mediator.
A mediator must be registered either with a professional organization or with a local authority; otherwise, they cannot conduct mediations.
A person holding a mediator's certificate issued by an organization not accredited in Kazakhstan cannot become a mediator.
There are no special requirements other than such registration to maintain the mediator's status.
There are no special rules of ethics for lawyers which would be applied specifically to the mediation procedures. The advocates (lawyers specially licensed and admitted to the criminal defence practice) are generally guided by the Code of Professional Ethics of Advocates adopted by the national bar association. Legal consultants (general law practitioners) may be members of multiple chambers, each of those chambers must have their rules of ethics, which usually are based on similar universal principles (integrity, honesty, commitment to the rule of law, diligence, loyalty to the client, obligations to honour confidentiality obligations, prevention of conflicts of interests, etc.).
Formation of mediators' organizations is specifically provided in Article 13 of the Law on Mediation; the same article provides that one of the mediators' organizations' function must be professional training of mediators and subsequent skills improvement activity. Currently, there are more than 120 mediators' organizations.
However, there are no legal requirements in Kazakhstan for mediators to engage in continued professional development.