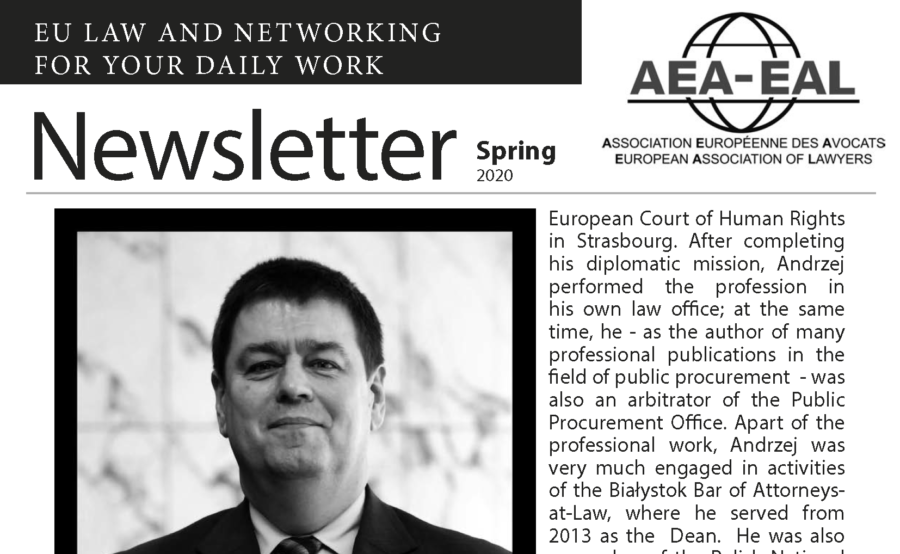 Dear AEA-EAL Members,
Dear Colleagues,
Please find below the spring issue of our Newsletter.
We wish you and your families to stay safe and healthy in these difficult times.
Your AEA-EAL Team
***
Chers membres de l'AEA-EAL,
Chers collègues,
Veuillez trouver ci-joint le numéro d'printemps de notre bulletin.
Nous vous souhaitons, ainsi qu'à vos familles, de rester en sécurité et en bonne santé en ces temps difficiles.
Votre AEA-EAL Team
***
Уважаемые члены AEA-EAL!
Уважаемые коллеги,
Пожалуйста, приложите весенний выпуск нашего информационного бюллетеня.
Мы желаем вам и вашим семьям оставаться в безопасности и быть здоровыми в эти трудные времена.
Ваша команда AEA-EAL
***
Członkowie AEA-EAL
Drodzy koledzy i przyjaciele,
Zachęcamy do lektury wiosennego numeru naszego Biuletynu.
Życzymy Wam i Waszym rodzinom zachowania zdrowia w tym trudnym okresie.
Wasz Zespół AEA-EAL