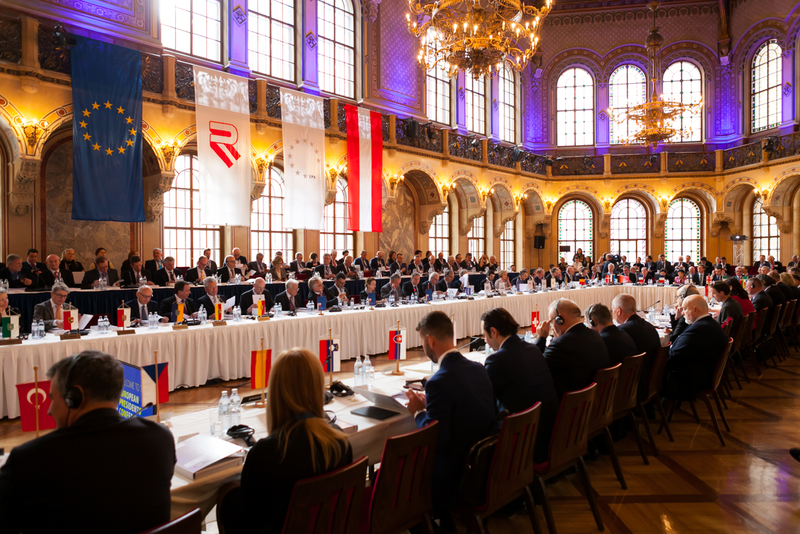 Presidents and High Representatives of almost all European Bars as well as international organizations of lawyers gathered in Vienna on February 20 – 22, 2020 to discuss important issues touching civil society and legal profession. The AEA-EAL was represented by its President Maria Ślązak.
"Democracy and Rule of Law – Keeping up the Pressure" was the main topic of Vienna's deliberations. Due to its significance for the people and for lawyers, organizators invited special guests and speakers, among others, Brigitte Bierlein, former Chancellor of the Republic of Austria, Heinz Fischer,former President of the Republic of Austria, founder of the Ban Ki-moon Centre for Global Citizens, Gábor Halmai, Professor and Chair of Comparative Constitutional Law, European University Institute in Florence, Didier Reynders, EU-Commissioner for Justice, Mirosław Wyrzykowski, Professor, Comparative and Economic Law Division, Institute of Legal Administrative Studies on Warsaw University and Alma Zadić, Federal Minister of Justice of the Republic of Austria.
The European Presidents' Conference, has always been met with high interest and respect from Austrian authorities. It is a tradition that a day before the conference, the Mayor of City of Vienna hosts the welcome evening reception. During the main day of the conference, Federal President of Austria welcomes conference participants in his official seat as well as a meeting with the Federal Chancellor takes place on that day. In the second day's morning, a Federal Minister of Justice meets with conference attendees in the premises of the Ministry of Justice.