15 – 17 June 2018 in Almaty, Kazakhstan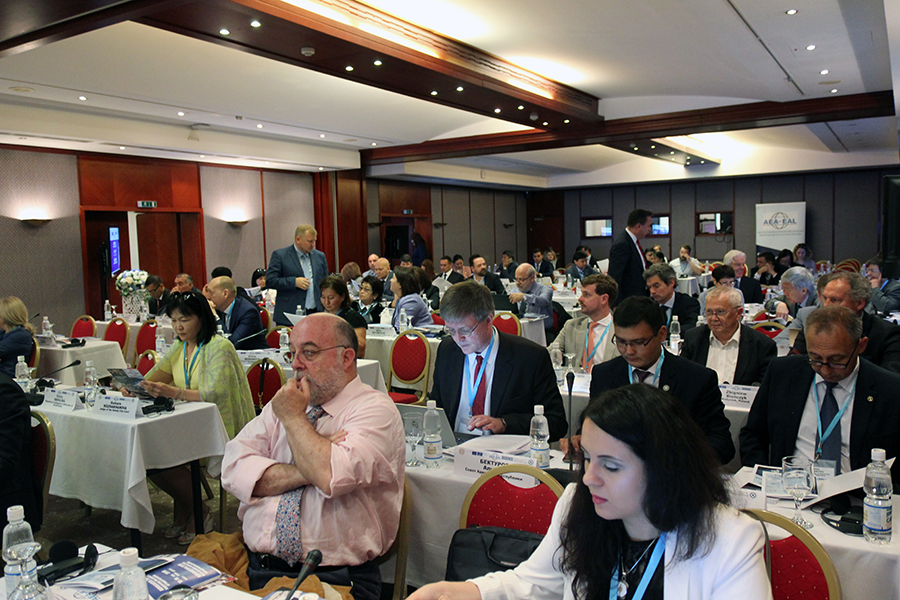 120 lawyers from 14 countries, 5 moderators and 33 speakers discussed in Almaty in June 15 – 16 how to improve the quality of legal services in Kazakhstan and in other countries of the Central Asia.
Five conference sessions: INDEPENDENCE was chaired by Maria Ślązak, CONTINUING LEGAL EDUCATION chaired by Sergiey Sizintzev, PROFESSIONAL ETHICS chaired by Jędrzej Klatka, LEGAL AID, chaired by Jonathan Goldsmith, and DISCIPLINARY PROCEEDINGS chaired by Norville Conolly. Within topics discussed during the conference "Advocates 2018" we promoted the concept of the self-regulated profession, boosted networking between advocates from Central Asia, Europe and other continents as well as promoted mutual professional co-operation between legal practitioners from different regions and legal jurisdictions. The event allowed a wide participation of our colleagues from the diverse regions to create a real forum not only for exchanging opinions and views, but also for filling information deficits, debating different viewpoints and for informal talks. It was probably the most important for advocates from Central Asia – lively discussions took place both on during sessions as well as on coffee breaks and lunches. Based on these discussions, conference recommendations have been drafted and presented.
Post-conference information is available for download
Post-conference publication:
Photos from the conference:
First day