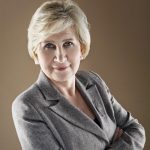 .
Dear Colleagues,
Dear Friends,
It is very difficult to continue usual routine in these times, when our societies and states are touched by Covid 19 pandemic. Our habits, daily life, business and families are strongly affected by some measures introduced by state authorities. Without doubt, this situation affects also activities of the AEA-EAL – the conference in Białystok had to be cancelled. We also have to change a formula of the AEA-EAL General Assembly.
This year, due to restrictions imposed by authorities of many countries, as well as necessity to keep social distance, the General Assembly will be organized by electronic means on June 25, 2020. Detailed information will be provided in due course.
I encourage you to read information on our two webinars that took place on May 16 and May 18, 2020. Issues raised during these meetings have crucial importance in pandemic times. We are delighted that there was good variety of speakers who represented 20 y countries of three continents / Europe, Asia and South America /. They submitted information on their jurisdictions and have tried to make conclusions about an influence of the current situation for the future. Both conferences were very well attended by lawyers from the above-mentioned continents. All participants received certificates with the system of Continuing Legal Education. The first one was in Russian language and the second one in English. Full texts of our members and friends have been published in a new section on AEA-EAL's website –> Papers. We invite you to read it.
The summary of information on how various states, bars and law firms responded to COVID-19 you may find on our website.
On behalf of the Board of Directors and our Team I wish all of you health and safety !
Maria Ślązak