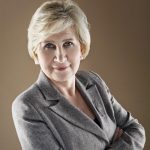 .
It was a pleasure to host our General Assembly online for the first time. New technologies allowed AEA-EAL members to gather on zoom and to discuss our activities and plans as well as to host Sophie Moonen from the European Commission. Our network is growing year by year, new lawyers, law firms and other entities (bar associations) join us, which allows to enhance activities and to acquire valuable partners for our doings. I wish to thank all our members and friends, who have been contributing to Association's works and making our plans successful. Thank you!
New webinars were organized: the first one on professional ethics in the Covid-19 era together with the Consejo General de la Abogacia Espanola and the second one on response of various states to pandemic challenge with colleagues of 15 countries from Europe and Iberocamerica.
For the second time we invited all colleagues from East and the West to participate the Twinning of Lawyers – a unique event designed in particular to strengthen professional and personal relations between lawyers from various countries. Hosting foreign colleagues at lawyers' homes, number of networking activities and tourist program will make us closer to each other regardless region or legal jurisdiction.
However, due to Covid-19 pandemic and restrictions imposed by almost all states, we decided to change its formula int an online event with hope that we will all meet in person next year. We will also provide a conference interpretation EN – RU to facilitate participation of lawyers from various countries. The meeting is organized together with the Odessa Bar Council and in cooperation with the Gdańsk Bar of Attorneys-at-law. More information is available here.
Maria Ślązak