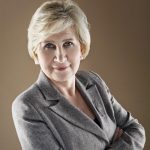 Dear Colleagues,
Dear Friends,
Again, as during last spring, our societies are facing huge threat of widely-spread Covid-19 pandemic. Our thoughts and wishes of good health are with our closest persons, families, friend and colleagues. I wish all our members and friends to stay safe. Keep social distance, wash your hands, war mask. Three simple rules that help us prevent coronavirus infections.
Last months legal community were deeply touched with the tragic death of Ebru Timtik, a Turkish lawyer, who passed away after 238-day hunger strike. just a few weeks after this sad news, we received information on imprisonment and persecution of our Belarusian colleagues. We cannot accept any threats or improper interference into legal activity of lawyers, who perform their professional duties. You may find more information related to this topic as well as on AEA-EAL actions on our website.
On September 16 lawyers from more than 15 countries from East and the West participated for the second time in the Twinning of Lawyers – a unique event designed in particular to strengthen professional and personal relations between lawyers from various countries. Exceptional circumstances caused by the Covid-19 didn't allowed us to meet in person, therefore we organized an online conference supported financially by the Council of Europe and organizationally by the Odessa Bar Council and Gdańsk Bar of Attorneys-at-Law. You can find a report here.
Maria Ślązak