Seminar on Market Access and Market Fragmentation
7 November 2019 in Bern, Switzerland

Thanks to Professor Philipp Zurkinden, AEA-EAL Past President and Professor Michael Hahn, Director of the World Trade Institute, University of Bern, we organised for the second time a highly successful conference on the legal parameters of market access and market fragmentation including international and unilateral standards.
The conference brought together high-level speakers representing perspectives of various state and non-state actors. Conference speakers focused on specific sectors and problems like: Financial Services: International Standards and Market Access in the Post-Crisis Era, Strategies for Swiss Financial Market, Cross-border coordination and cooperation: A Supervisor's Perspective, question on EU Market Access – an Uphill Battle for the Swiss Finance Industry? Defying Gravity: The Switzerland – UK Agreements of 2019 and the challenges of extricating from regional market access regimes, Internalizing Environmental, Social and Governance Standards in Investment Banking: Tackling the long-term in a short-term world, Market Access for Pharmaceuticals, and Market Access for Med-tech Products.
After discussion panels, a roundtable took place with participation of Marion Jansen, ITC Geneva, Monica Mächler, Zurich Insurance Group, Professor Michael Hahn and Professor Philipp Zurkinden.
Go to our gallery to see more photos.
Legal Business Forum
17 – 19 October 2019 in Łódź, Poland
Organized in the "Polish Manchester", industrial XIX century city of Łódź Legal Business Forum had the aim to show a practical implementation of new technologies in our daily work. We focused on such topics as digital transformation in law offices, impact and making use of concrete IT tools like blockchain, smart contracts, etc. in the light of changing professional practice, predictive justice or Artificial Intelligence and robotics in law and regulations. Our priority was to present very practical innovation and technologies and its influence on performing legal profession and business.
Fantastic first panel on technological change on legal services market brought three perspectives: from a legal practitioner, from a bar association and from a legal-tech start-up.
Second panel on new technologies and IT tools in legal practice showed us a case of an phishing attack on a law firm and its consequences, a look into smart contracts as well as how AI may help lawyers not replacing them.
Third panel on AI and human rights gave us overview on serious issues connected: shall AI be a subject of human rights? How to attribute rights to it? And many, many more!
The fourth panel was a combination of presentations and discussions between lawyers and business on supporting each other in the reality of technology and economy.
The fifth panel on blockchain technology took us into two divided worlds that should become one in future: world of lawyers and world of IT specialists.
The audience was not only listening to the speakers but discussed lively during the breaks
Download program and conference presentations:
Legal Business Forum programme
More photos are available on our Facebook

Tbilisi Legal Forum
6 – 7 September 2019 in Tbilisi, Georgia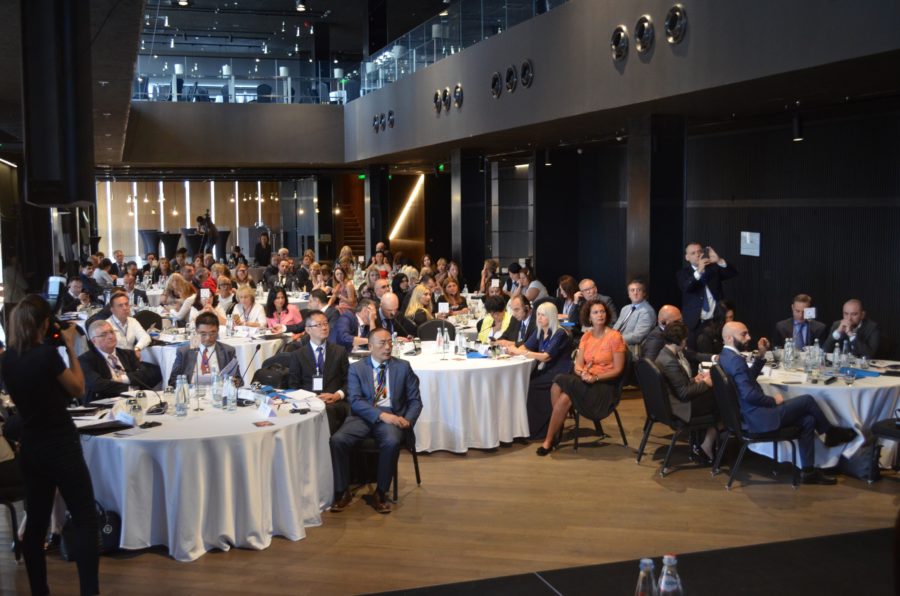 It was wonderful to be in Tbilisi again and to make such a great event – Tbilisi Legal Forum – together with the Georgian Bar Association and Hong Kong Law Society.
With 100 participants (Georgia, Belarus, Azerbaijan, Ukraine, China etc.) – among others 20 lawyers from Poland coming from our collective members – Białystok Bar of Attorneys-at-law and Gdańsk Bar of Attorneys-at-law , this conference was devoted to important issues connecting lawyers and entrepreneurs: business climate and investment regulations in Hong-Kong, China and Georgia, One Belt One Road Initiative and its legal aspects, setting up the procedure between participating parties to assist business community in their countries, to find a proper lawyer when investing/trading, information on principles of performing legal services by foreign lawyers, etc. The event took place in the framework of the Memorandum of Understanding signed between the Georgian Bar Association and the Hong Kong Law Society. Similar memorandum has been signed between the HK Law Society and the Regional Bar of Attorneys-at- Law in Gdańsk, who was also participated in the Forum.
We welcomed many distinguished speakers and guests, among others Natela Turnava – Minister of Economic Development of Georgia, Nikoloz Alavidze – Deputy Minister of Economic Development of Georgia, Davit Aptsiauri, General Director of the Georgian Chamber of Commerce and Industry; Special Representative of Georgian Government in the new Belt and Road Project, Anna Chernyshova – Deputy Resident Representative of UNDP Georgia, Nino Bakakuri – Judge, Supreme Court of Georgia, Irakli Lekvinadze – Business Ombudsman of Georgia, David Asatiani – President of the Georgian Bar Association, Melissa Pang – President of the Law Society of Hong Kong, Maria Slazak – President of the European Association of Lawyers, Stephen Hung – Past President and Council Member of the Law Society of Hong Kong, Wu Jian – All China Lawyers Association, Council of the Shanghai Bar Association, Mikheil Khidureli – CEO Enterprise Georgia, Levan Vepkhvadze – Executive Director of Business Association of Georgia, and Iamze Legashvili – Chair of the Dispute Resolution Center (DRC).
Conference presentations (for download)
Twinning of Lawyers
4 – 7 July 2019 in Gdańsk, Poland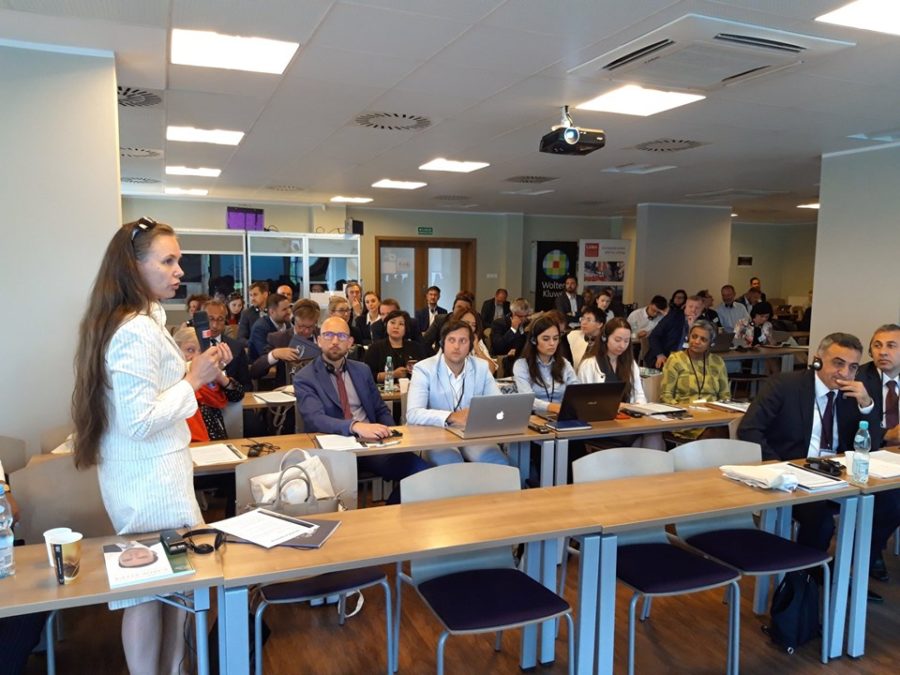 There were intensive days in Gdańsk when representatives of 11 countries from Asia and Europe took part in scientific, networking and social activities. On the first day of the Twinning, lawyers from Azerbaijan, Belarus, Georgia, Kazakhstan, Moldova, Poland, Russia, Spain, Ukraine, United Kingdom and Uzbekistan discussed issues of crossborder use of GDPR rules between EU and non-EU jurisdictions. Interesting speeches and active participation of the audience proved the importance of the discussed topic for legal community and citizens. This day was finished with the dinner offered by the Dean and the Council of the Gdańsk Bar of Attorneys-at-law. On the second day our colleagues participated in celebrations of the Day of Attorney-at-law in less formal atmosphere – during the picnic of attorneys-at-law. There were also social activities organized like visiting the Old Town of Gdańsk with its 1000 years history and a trip to well-known resort – City of Sopot. More photos from the event are available on our Facebook: fb.com/europeanassociationoflawyers.
Go to our gallery to see more photos.
Conference report is available in English, Polish and Russian
AI Beyond the Hype
30 May – 1 June 2019 in Edinburgh, Scotland (UK)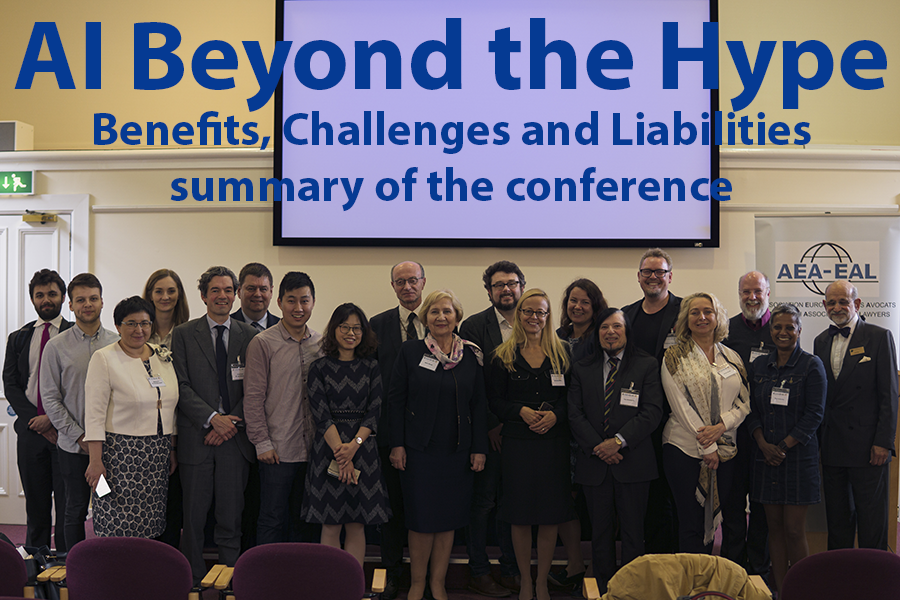 Dear Friends and Colleagues,
It was a great pleasure in meeting you in Edinburgh on an international conference on Artificial Intelligence AI Beyond the Hype – Benefits, Challenges and Liabilities on May 30 – June 1, 2019. The conference was organized by our Association AEA-EAL, the Scottish Society for Computers and Law and the Faculty of Advocates in partnership with British Computer Society and the SCRIPT Centre at Edinburgh University. Topics discussed included: What is AI and why should I care?; AI and legal liability; AI and Fundamental Rights; Towards an Ethical use of AI and AI and licensing issues. The speakers were leading experts, both legal practitioners and academics: Professor Timo Minssen, Director of the Centre for Advanced Studies in Biomedical Innovation Law at the University of Copenhagen; Professor Burkhard Schafer, Professor of Computational Legal Theory and Director of the SCRIPT Centre at Edinburgh University, Katharina Miller, President of the European Women Lawyers Association (EWLA). Andrew Katz, joint editor of the International Free and Open Source Law Review, and a leading expert on software licensing; Chris Rees, the immediate Past President of the British Computer Society, Karmen Turk, advisor to the Estonian Government on AI issues and Iain Mitchell QC, Chairman of the Scottish Society for Computers and Law, Honorary Lecturer in IT Law at Münster University. There was also a video contribution from Wojciech Wiewiórowski, the Assistant Supervisor at the office of the European Data Protection Supervisor. Very interesting presentations, panels and speeches were followed by lively discussions and questions from participants who were truly involved or interested in this fast-moving field. The Conference was a spectacular opportunity to share information and knowledge about AI as hugely important topic as well as was an excellent chance to build an effective platform for communication and cooperation among stakeholders: lawyers, IT professionals and academics.
Please find below links to presentations to be downloaded or streamed:
Presentation Professor Minssen 2
Presentation Professor Minssen
Presentation Professor Schafer
Iain Mitchell QC
Professor Burkhard Schafer
Karmen Turk
Professor Timo Minssen
Katherina Miller
Chris Rees
Andrew Katz
Professor Wojciech Wiewiórowski
Posted Lawyers in Europe
23 – 24 November 2018 in Lyon, France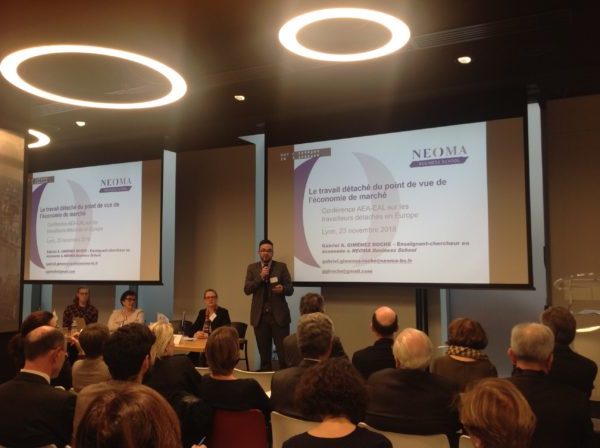 A successful conference on posted workers in Lyon. With a number of engaged participants, top speakers and lively discussions it was one of the best AEA-EAL event organized this year. Thank to Lyon Bar for hosting us in its premises. Thanks to all speakers, participants and organizers for our common success!
***
Une conférence sur les travailleurs détachés à Lyon. Avec un certain nombre de participants engagés, des orateurs de premier plan et des discussions animées, ce fut l'un des meilleurs événements AEA-EAL organisés cette année. Merci au Barreau de Lyon de nous accueillir dans ses locaux. Merci à tous les intervenants, participants et organisateurs pour notre succès commun!
see
more on our Facebook
PL Raport z konferencji w Lyonie
Modern Legal Profession
8 – 9 November 2018 in Tbilisi, Georgia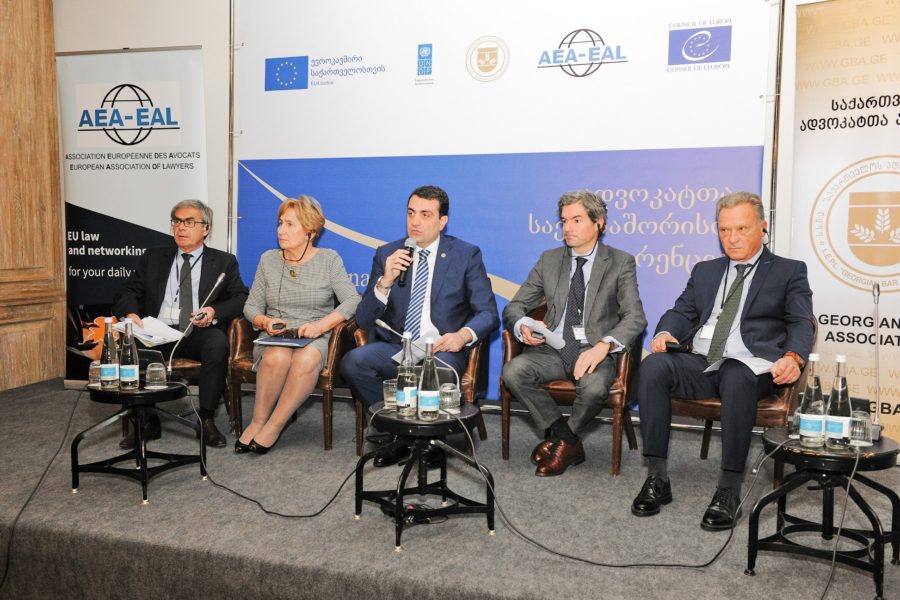 Laurent Pettiti (France), Maria Ślązak (AEA-EAL President, Poland), David Asatiani (GBA President), Christoph von Wilcken (AEA-EAL Vice-President, Germany), Rupert Wolff (President of the Austrian Bar)
A very intensive conference on the Modern Legal Profession held in Tbilisi together by the Georgian Bar Association (GBA) and European Association of Lawyers (AEA-EAL). The speakers touched such issues like exclusivity of lawyers' profession, protection of legal services market, entrance into lawyers' profession and support of newcomers: European standards and best practices, road to drafting the European Convention on the Profession of Lawyer and role of bar associations and private lawyers in providing pro-bono legal aid.
At the end of the conference its participants called unanimously the Council of Europe to adopt the European Convention on the Profession of Lawyer. You may read the resolution here.
Go to our gallery to see more photos.
Market Access: Legal Parameters in Europe and beyond
26 October 2018 in Bern, Switzerland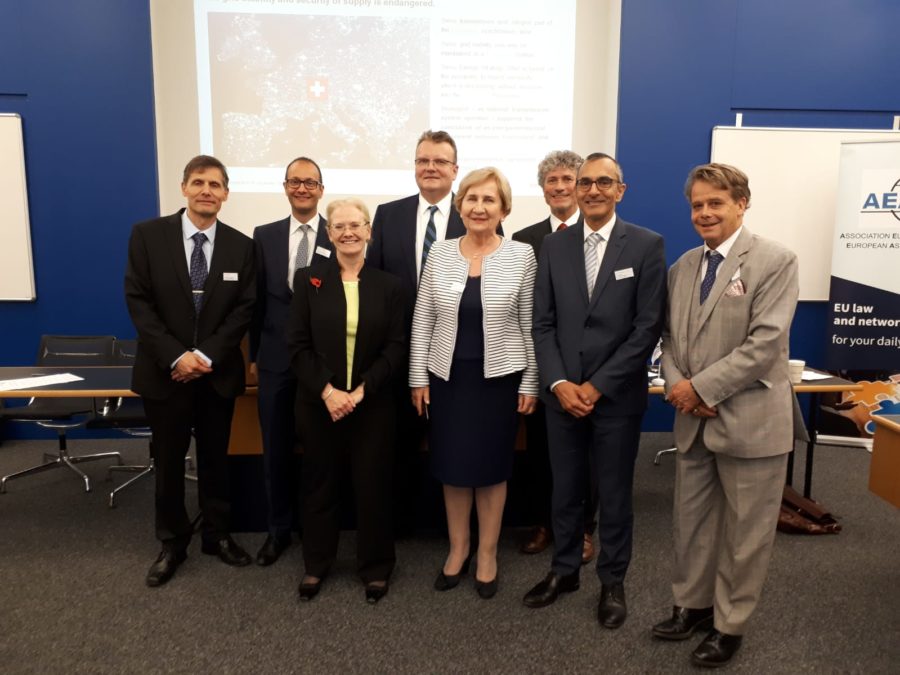 HE Jane Owen, UK Ambassador to the Switzerland and Liechtenstein, Maria Ślazak, AEA-EAL President, Professor Michael Hahn, Managing Director of the Institut für Europa- und Wirtschaftsvölkerrecht and Professor Philipp Zurkinden, AEA-EAL Past President together with representatives of Swiss Government
On October 26, 2018, AEA-EAL and World Trade Institute organized workshop "Market Access: Legal Parameters in Europe and beyond" devoted to various aspects of trade of third parties with the UE. Top experts, politicians and specialists discussed possibilities of market access and its regulations – from general WTO rules to association and possible membership.
Slides for download:
Advocates 2018 – Improving the Quality of Legal Services
15 – 17 June 2018 in Almaty, Kazakhstan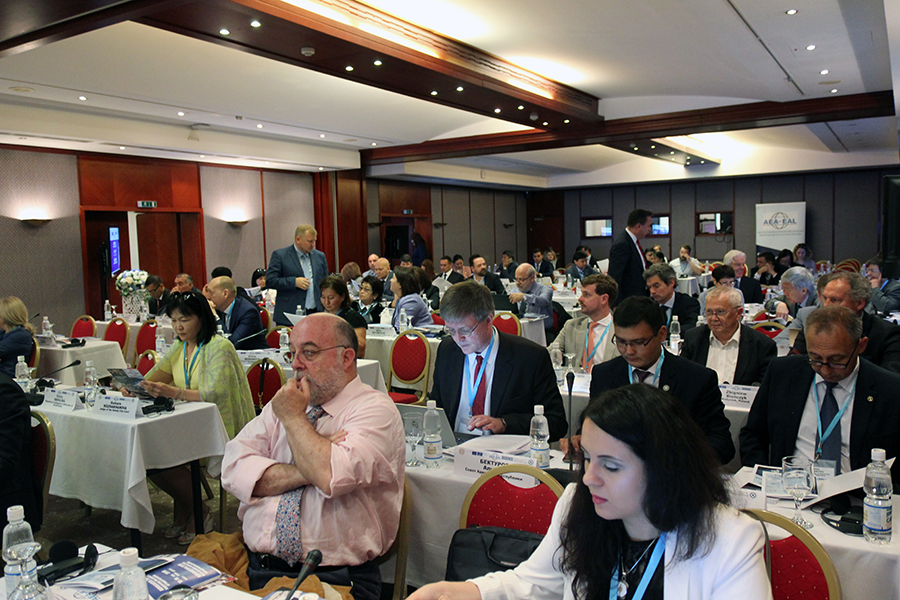 120 lawyers from 14 countries, 5 moderators and 33 speakers discussed in Almaty in June 15 – 16 how to improve the quality of legal services in Kazakhstan and in other countries of the Central Asia.
Five conference sessions: INDEPENDENCE was chaired by Maria Ślązak, CONTINUING LEGAL EDUCATION chaired by Sergiey Sizintzev, PROFESSIONAL ETHICS chaired by Jędrzej Klatka, LEGAL AID, chaired by Jonathan Goldsmith, and DISCIPLINARY PROCEEDINGS chaired by Norville Conolly. Within topics discussed during the conference "Advocates 2018" we promoted the concept of the self-regulated profession, boosted networking between advocates from Central Asia, Europe and other continents as well as promoted mutual professional co-operation between legal practitioners from different regions and legal jurisdictions. The event allowed a wide participation of our colleagues from the diverse regions to create a real forum not only for exchanging opinions and views, but also for filling information deficits, debating different viewpoints and for informal talks. It was probably the most important for advocates from Central Asia – lively discussions took place both on during sessions as well as on coffee breaks and lunches. Based on these discussions, conference recommendations have been drafted and presented.
Post-conference information is available for download
Post-conference publication:
Photos from the conference:
First
day
AEA-EAL workshop for young lawyers
May 4 2018 in Chisinau, Moldova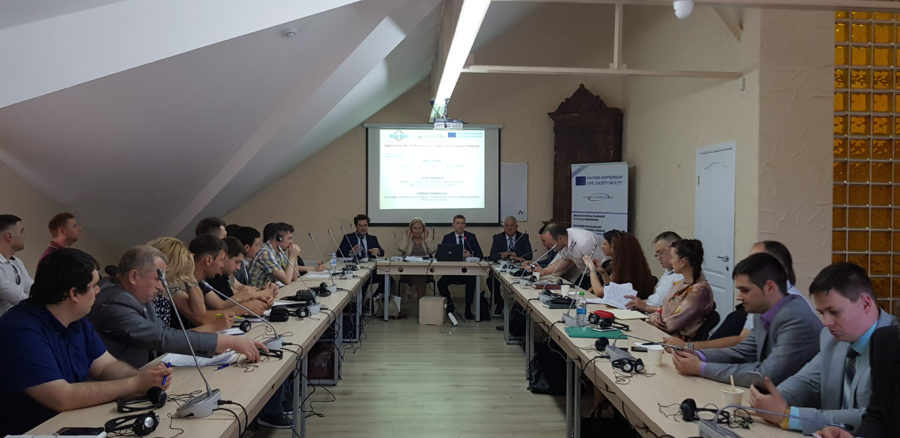 AEA-EAL together with Moldavian Young Lawyers Association (MYLA) organized on May 4, 2018 a seminar for young lawyers on European convention on the profession of lawyer (context and need for adoption), view on ethics rules – independence, confidentiality and conflict of interest as well as issues related to management of the law firms. The event took place in Chisinau.
Practical Aspects of GDPR – How lawyers should be prepared?
7 – 10 September 2017 in Olsztyn, Poland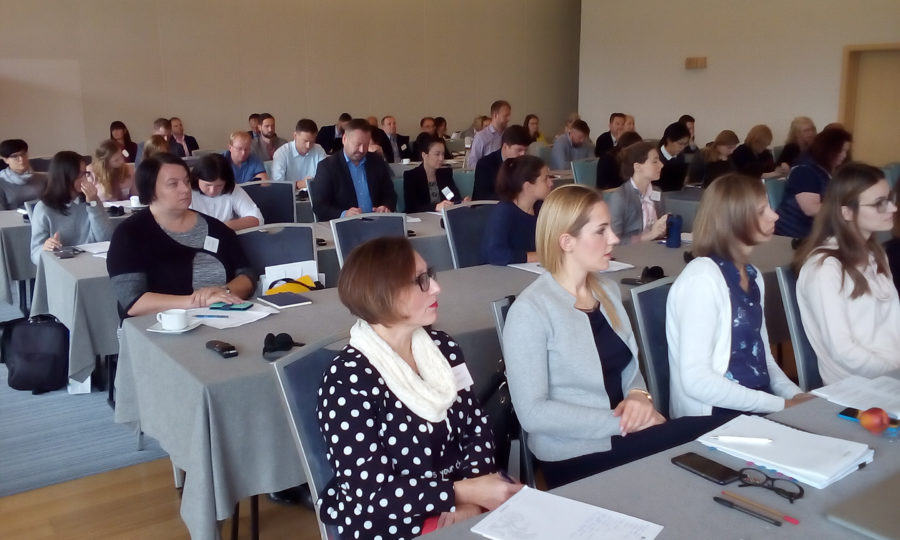 Conference "Practical aspects of the EU regulation 2016/679 concerning the protection of personal data. How the lawyers should be prepared?" took place on September 7-9, 2017 in Olsztyn. The AEA-EAL was a co-organizer of this event with its four prestigious speakers from United Kingdom (Iain Mitchell QC), Hungary (Peter Homoki), China (Susan Ning) and Poland (Manana Topolewska). Dean of the Olsztyn Bar Association Katarzyna Skrodzka – Sadowska and AEA-EAL President Maria Ślązak welcomed participants underlying that presence of lawyers and other guests from seven countries shows a European dimension of the conference. AEA-EAL President highlighted also importance General Data Protection Regulation (further GDPR), its practical aspects of implementation and preparation of lawyers and law firms for the new legal regime. AEA-EAL speakers presented relations of the coming law with the professional secrecy, guidelines of international organization of lawyers on implementation GDPR rules by lawyers and on how to advise clients on application of the Regulation, influence of the GDPR on business processes inside the company as well as on non- EU regulations in the area of data protection including transfer of data to another jurisdiction. The presentations also touched upon the best personal data protection practices under the GDPR, the tools for safe, effective and compliant with law transfer of personal data and practical examples of GDPR implementation challenges for lawyers. Participants also benefited from the comprehensive cultural program, which allowed them to discover the beauty and hospitality of Warmia and Masuria Region.
Conference presentations are available here
New European Regulation on cross-border insolvencies
15 – 17 June 2017 in Barcelona, Spain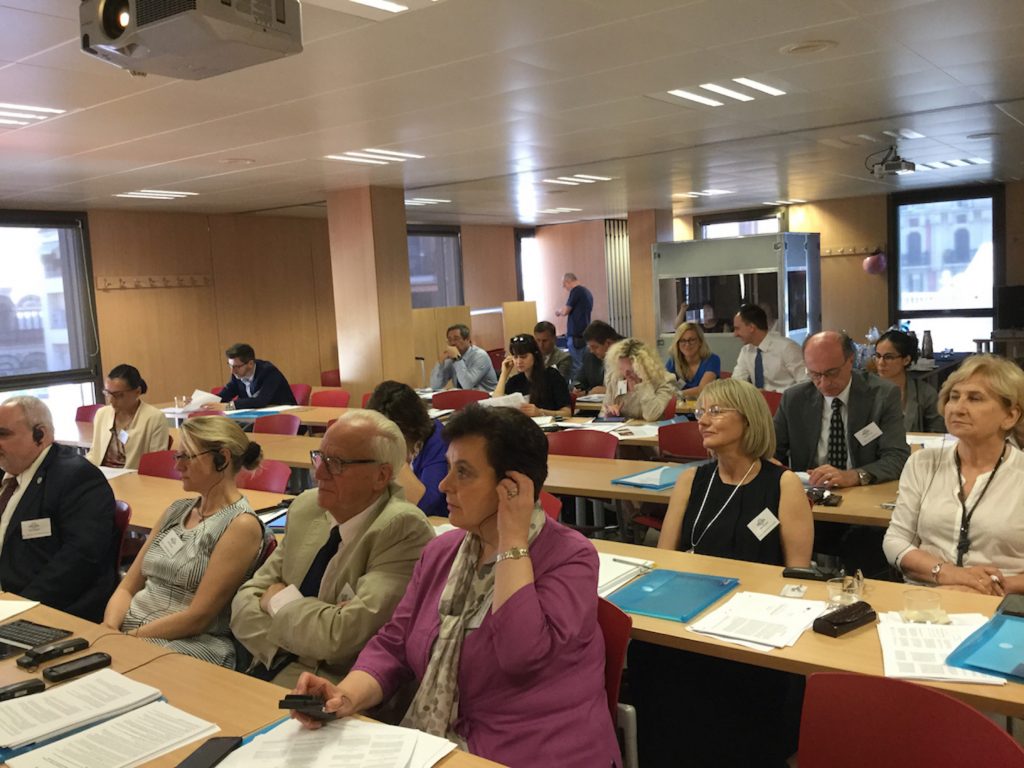 On June 15-16-17, took place at the Barcelona Bar Association the congress of the our Association, with a very important and successful conference on the new European Regulation on cross-border insolvencies, and the forthcoming Proposal for a Directive on preventive restructuring frameworks and Fresh Start opportunities.
This new Regulation and the forthcoming Proposal for a Directive represent a major step forward in achieving uniform insolvency regulation at European level. This is to avoid obstacles in the management of processes, since more and more companies have branches, and workplaces spread throughout Europe.
The conference in Barcelona brought together a dozen experts from different countries who debated before the participants about their respective systems and the opportunities and advantages of a more harmonized system.
The conference was opened by the member of the Board of the Barcelona Bar, responsible for international affairs.
But not all was work! There were different very kind events for the network and relaxing.
30th Anniversary of the AEA-EAL
22 October 2016 in Paris, France
European Family Law in Practice of European Lawyers
2 – 4 September 2016 in Łódź, Poland
The Automatic Exchange of Information on Tax Matters
6-7 November 2015 in Padova – Venice, Italy
European Family Law in practice of Polish and others European Lawyers
3 – 4 July 2015 in Białystok, Poland
Tax Incentives in the EU Countries: a fair competition?
14 November 2014 in Brussels, Belgium
European Labour and Social Law
6 – 7 June 2014 in Kraków, Poland
New EU Rules to Ease Cross-border Succession
13 – 15 June 2013 in Gdańsk, Poland
The EC Proposal for an optional Common European Sales Law
25 – 27 October 2012 in Berlin, Germany
AEA-EAL General Assembly
26 May 2012 in Brussels, Belgium
The Rules of Ethics of the Legal Profession at the beginning of the XXI century
14 – 16 April 2012 in Warsaw and Olsztyn, Poland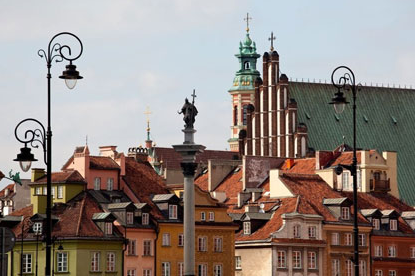 On April 14th, 15th and 16th, the European Association of Lawyers invited its members and supporters to study and networking days in Poland.
The stay began on Saturday at noon with a warm welcome by the Warsaw Bar of Legal Advisers (lawyers practising their activity in the field of commercial and business law) before a trip with some fellow Polish colleagues to the wonderful Masurian Lake district, former Eastern Prussia. Our Polish friends were most agreeable and entertaining. The trip has been very cheerful, not mentioning the beautiful landscape outside: marvellous hills (leftovers of former glaciers), beautiful lakes and pins and birches forests as far as the eye can see. What a breathtaking view! The Masurian region counts no fewer than 2,700 lakes, a paradise for sailing sports lovers.
At our arrival in Olstyn (Allenstein in german), the participants were accompanied to their hotel, and welcomed by the Dean of the Olstyn Bar of Legal Advisers, the Council Bar and a most curious audience about Europe, the functioning of the European Institutions, the lobbying activities etc. Their curiosity was as impressive as their happiness to welcome foreign colleagues. Later on, the television and the press followed. The participants have eventually been invited for a walk around the beautiful Olstyn's old area. A medieval castle towers over the city and is rumoured to have been Copernicus's living and working place for several years. This fantastic day ended with a delicious dinner in a beautiful restaurant built on the lake.
The next day was devoted to a long trip of the above mentioned region with our fellow polish colleagues. It began with the visit of the 'Wolfsschanze', an impressive set of bunkers, absolutely invisible thanks to a veil covering the buildings (invented by a Belgian) and indestructible where Hitler and his generals used to stay and where the failed attack of von Stauffenberg took place.
The trip continued to a baroque pilgrim church, Swieta Lipka, a Jesuit monastic place, with a gorgeous three-bay basilica, considered as one of the most beautiful baroque specimens in Poland. This church is particularly famous for its magnificent baroque organ built in 1721. We were fortunate enough to be welcomed in this place by an organ concert. What a beautiful place!
Lunch took place in Ryn, in a former Teutonic castle, just next to one of the numerous lakes of the Masurian region.
The next day, Monday April 16th, was devoted to a study day about "The rules of ethics of the legal professions at the beginning of the XXI century". This seminar was co-organised by the Warsaw Bar of Legal Advisers and the European Association of Lawyers. It took place in the premises of the Warsaw Bar of Legal Advisers and could easily welcome the 200 participants. The perfect organisation, which left nothing to chance, guaranteed the participants a warm reception and their comfort throughout the day.
The opening of the seminar was assigned to the Chairman of the Arbitration Court at the Polish Chamber of Commerce and former minister of Justice and Attorney General, Mr. Andrzej KALWAS. The floor was then given to Mr. Maciej BOBROWICS, President of the National Council of Legal Advisers, Mrs. Elisabeth HOFFMANN, President of the European Association of Lawyers, and Mrs. Maria SLAZAK, vice-president of the Council of Bars and Law Societies of Europe (CCBE hereafter).
The first panel was devoted to the following question: Can the profession of public trust exist without ethics? Mr. DE BAERDEMAEKER, Chair of the Society of French and German speaking Bars in Belgium (OBFG) gave a remarkable opening lecture distinguishing moral and ethics, recording that public trust and lawyers' independence are essentials, that ethics, including lawyers' and courts' trust is an obligation of the rules of law. Mr. DE BAERDEMAEKER mentioned that the Belgian Lawyers' oath includes the obligation to accept one's term in all conscience and concluded his speech with three judgments of the European Court of Justice regarding the entire issue of ethics.
Mr. SCHERMANN, Honorary President of the Confédération Nationale des Avocats (National confederation of French Bars), put an emphasis on globalisation and its consequences on our profession to conclude that our services are of a particular nature and are not really part of a competitive market. He drew the participants' attention to the French deontology rules that have been the subject of an executive order: the pressure from national and European institutions, always willing to impose rules and measures, is strong. He also underlined several differences about deontology rules in EU member countries: the quota litis pact is recognised in some countries, especially Eastern European countries, some national orders accept an association with other professions etc.
The second panel was devoted to a European Code of Ethics of the legal profession. Mrs. Lucy Dupong, former President of the Luxemburg Bar and Chair of the CCBE Deontology Committee, detailed the working methods of the CCBE and the differences remaining in the field of deontology in the EU member states. The Code of Ethics of the legal profession drawn up by the CCBE should be amended but the road will be long and difficult.
Mr. Pawel SKUCZYNSKI, President of the Institute of Legal Ethics in the Department of Law at Warsaw University, later on made a difference between the professional rules that came from a French heritage and those, much different, of the United States particularly securing very close boundaries with the client that exclude, as a matter of fact, the principle of the lawyer's independence. However this is compensated by very strong professional rules. He regrets that European traditions are disappearing.
Mister KLATKA mentioned that Poland did not adopt the CCBE Code yet.
The study-day ended with Mr. KALWAS' concluding speech, pleading for deontological rules, determined by the profession rather than by the State.
Our Polish colleagues, whose hospitality is proverbial, were truly marvellous hosts and the organisation of the seminar, with topical and high quality speakers, was well received. Finally, on top of everything else, the seminar was the occasion to make new acquaintances and to visit some Polish regions whose beauty will never be forgotten.
The European Association of Lawyers organises several times a year seminars and congresses in different European countries with the support of the European Commission. They emphasise European and/or international issues with high-class speakers. These meetings allow the participants to keep up with changes in European law.
This is the key reason why EAL's General Assembly decided, in June 2011, upon special membership fees, particularly interesting for young lawyers.
The next EAL congress will take place in Berlin in October 25th, 26th and 27th 2012. The two main topics will be the proposal for a Regulation of the European Parliament and of the Council on a Common European Sales Law and a modern system of European insolvency law. Speakers from the European Commission will be invited to explain the current situation and the Commission's intentions. High-class specialists and professors will debate. The congress will take place in the heart of Berlin in one of the most prestigious hotel and will end with a boat tour on Saturday afternoon.
Insolvency under European law
6 – 7 May 2011 in Brussels, Belgium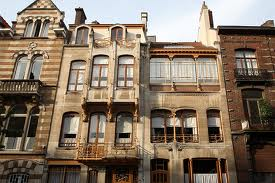 On May the 6th and 7th 2011, the European Association of Lawyers held a congress celebrating its 25th anniversary under the important but still largely ignored main topic of 'Insolvency under European law'. The European Commission's best specialists underlined the growing importance of European law and its impact on our own legal systems. Well known specialists explained the complexity of the European Insolvency Regulation, the problems related and number of legal consequences to be aware of.
Half a day has been devoted to lobbying activities practised by lawyers. Our speakers, both lawyers and Presidents of Bars, have shared their experiences and points of view on this necessary subject.
It was a wonderful, instructive and successful congress with broad interest, top specialist speakers and very positive feedbacks.
Rome I Regulation
21 – 23 October 2010 in Szczecin, Poland
Rome I is a complex but very important tool in the legal practice of lawyers advising in cross-border matters. Our next conference is dedicated to this subject. We are delighted to organise this event jointly with the district bar of legal advisors of Sszczecin in Poland. This inasmuch as one of the main goals of AEA-EAL is to intensify the contacts with our colleagues in Eastern countries.
PROGRAM
REGULATION ROME I
ON THE LAW APPLICABLE TO CONTRACTUAL OBLIGATIONS
SZCZECIN: 21-23 OF OCTOBER 2010
THURSDAY 21.10.2010
20.00   WELCOME COCTAIL
FRIDAY 22.10.2010
Venue: Conference hall of National Insurance Company, Szczecin branch, ul. Matejki 22, Szczecin
09.15 – 09.45 WELCOMING REMARKS
09.45 – 10.30 INTRODUCTION: LEGAL FRAMEWORK OF THE EUROPEAN PRIVATE
INTERNATIONAL LAW INSTRUMENTS IN THE LAW OF OBLIGATIONS
Speaker: Dr Hanna Bzdak, Judge of District Court in Szczecin,
University of Szczecin
10.30 – 11.15 THE SCOPE AND EXCLUSIONS OF APPLICATION OF REGULATION ROME I,
CHOICE OF LAW AND MANDATORY RULES
Speaker: Mr Michal Arciszewski, Main Specialist in European Law Department of
Ministry of Foreign Affairs of Poland
11.15 – 11.30 COFFEE BREAK
11.30 – 12.15 CONTRACTS OF CARRIAGE BY LAND, SEA AND AIR
Speaker: Monique Stengel, Master in International Private Law and in European
Law, Avocat à la Cour, Paris, General Secretary of EAL/AEA
12.15 – 12.45 CONSUMER CONTRACTS and E-COMMERCE
Speaker: Dr Michal Wyrwinski, Legal Advisor, Jagiellonian University in Krakow
12.45 – 14.00 LUNCH
14.00 – 14.45 INSURANCE CONTRACTS
Speaker: .Alexandra Lambrechts, Senior Associate, Attorney-at-law,
van Cutsem Wittamer Marnef et associés, Brussels
14.45 – 15.30 INDIVIDUAL EMPLOYMENT CONTRACTS
Speaker: Sabine Perquy, Attorney-at-law (Paris/Brussels), Hoffmann & Partner,
Brussels
15.30 – 15.45 COFFEE BREAK
15.45 – 16.30 PRECONTRACTUAL LIABILITY (ROME II REGULATION)
Speaker: Levent Pamukcu, Master in European law, Attorney-at-law,
van Cutsem Wittamer Marnef et associés, Brussels, Member of the Board of AEA
16.30 – 17.15 DISCUSSION and CONCLUSIONS
Kinga Przybylska-Charif, President of District Bar of Legal Advisors in Szczecin
20.00  DINNER
SATURDAY 23.10.2010
10.00 – 11.30 MEETING OF THE BOARD OF AEA
12.30 – 14.30 CITY SIGHTSEEING
The Role of Arbitration and Mediation in Europe
20 – 21 May 2010 in Aix-en-Provence, France
There were significant changes regarding the lawyers' profession in the last few years. Further challenges and issues are awaiting: to what extent shall continuing training be required? How shall deontology be defined? How will the new technologies influence the lawyer's activity? What shall be the right relationship with other legal, audit or commercial professions? etc. The modernization of the lawyers' profession will be the topic of the morning session held jointly with the F.B.E.

Arbitration has become an important part for an increasing number of lawyers. The actual situation of this attractive dispute settlement tool in Europe is the subject of the afternoon program which will be organised by the AEA-EAL separately from the F.B.E.'s afternoon program on 21 May 2010. F.B.E. kindly offered not to charge AEA-EAL members for the participation of the morning program. The social activities (cocktails, lunch, gala dinner, coffee breaks) are open for both F.B.E. and AEA-EAL members.
VENUE:
The venue of the conference is the Centre des Congrès, 14 boulevard Carnot, F-13100 Aix-en-Provence
PROGRAM:
Thursday, 20 May 2010
7 pm: Welcome Cocktail, at the city hall of Aix-en-Provence, Salon des Etats de Provence
Friday, 21 May 2010
8.30 am Registration
Morning session held jointly with F.B.E.
9.00 – 9.30 am Welcome speeches
9.30 am – 1.00 pm F.B.E. morning session "Shall we 'modernize' the lawyers' profession and the bars?" including an AEA introductory presentation "EC rules affecting the lawyers' profession" developed by Mr. Román Gómez Ponti, Lawyer in Barcelona, Professor of Administrative Law at UB (Barcelona's University) and former General Secretary and Chef of the Legal Department of the Catalonian Bars Council .
1.00 – 2.30 pm Lunch
Afternoon session held by AEA-EAL
2-30 – 2.45 pm Welcome and introduction speech
by Philipp Zurkinden, President of the AEA-EAL
2.45 – 3.15 pm The role of arbitration in Western Europe Juan Núñez,
Partner BD abogados, Barcelona
15.15 – 3.45 pm The role of arbitration in Eastern Europe
Robert Kamionowski, Partner Peter Nielsen Partners, Warsaw
3.45 – 4.15 pm Coffee break
4.15 – 4.45 pm Arbitration and Mediation – Competing or complementary tools?
Michel Forges, Partner, Faber Inter Law Firm, Brussels
4.45 – 5.15 pm Arbitration and Mediation in EC merger control
Prof. Thomas Hoehn, CompetitionRx, London
5.15 – 6.00 pm Panel with the speakers Co-Chairs: Dr. Elisabeth Hoffmann, Hoffmann Partners, Brussels, Member of the Board of AEA and Dr. Philipp Zurkinden, Prager Dreifuss Attorneys at law, Berne/Zurich/Brussels, President AEA
7.30 pm Gala Dinner (black tie), Fondation Vasarely, Aix-en-Provence
Saturday, 22 May 2010
10 am AEA board meeting
12 am Closing Cocktail, at the Centre des Congrès
Regulation Rome II on the Law Applicable to Non-contractual Obligations
27 – 28 November 2009 in Verona, Italy
FRIDAY, NOVEMBER 27
9h30 – 10h WELCOMING REMARKS
10h – 10h45 INTRODUCTION: THE EUROPEAN LAW – Speaker : Prof. Alessio Zaccaria. University of Verona
10h45 – 11h30 THE SCOPE AND EXCLUSIONS OF APPLICATION OF THE REGULATION ROME II – Speaker : Dr. Francesca Ragno. University of Verona
11h30 – 11h45 COFFEE BREAK
11h45 – 12h30 INFRINGEMENT OF INTELLECTUAL PROPERTY RIGHTS – Speaker : Prof. Nerina Boschiero. University of Milan
12h30 – 13h15 UNFAIR COMPETION AND ACTS RESTRICTING FREE COMPETITION – Speaker : Prof. Mario Libertini. University of La Sapienza in Rome.
13h15 – 14h30 LUNCH
14h30 – 15h15 PRODUCT LIABILITY – Speaker: Dr. Luca Chievegatti. University of Verona
15h15 – 16h ENVIRONMENTAL DAMAGES – Speaker : Prof. Paolo Bertori. University of Milan
16h – 16h15 COFFEE BREAK
16h15 – 17h PRECONTRACTUAL LIABILITY – Speaker : Prof. Marco Torsello. University of Verona
17h – 18h DISCUSSIONS AND CONCLUSIONS – Avv. Gian Andrea Chiavegatti. President of the Camera Internationale Trivenata.
Former President of the AEA.
VENUE: CONFERENCE HALL OF BANCA POPOLARE DI VERONA
VERONA – 4, DELLE NAZIONI
SATURDAY, NOVEMBER 28
10h00 – 10.30 Meeting of the Managing committee AEA
10h30 General Meeting AEA
Language English
New procedure of European Order of Payment
3 October 2009 in Barcelona, Spain
On 12 December 2008, the new procedure of European Order of Payment, created by the regulation 1896/2006 will be applicable. The AEA-EAL, following its spirit of approaching the latest in European Law to the lawyers of the Old Continent, and into the context of the Procedural Sessions to be hold regularly in Barcelona, wanted to use the opportunity to deeply analyse this new procedural tool, which will certainly have a prime place in the fight against trans-national late payments, especially in the present situation of economical crisis.
To be able to provide the best lecturers, Professor in Procedural Law and Former Dean of the Barcelona Bar, Pr. Dr. Jaime Alonso-Cuevillas, organized the scientific programme.
Financing of Law Firms
21 – 23 May 2009 in Bruges, Belgium
The European Commission, in 2003 and then in 2005, examined the question relative to the validity of the laws and professional rules that restricted the following aspects: the organisation and the ownership of structures offering judicial services, the possibilities of partnership with others professions, especially with chartered accountants and the opening of branch, franchises or chains.
The Commission estimated that all restrictions, which might have a negative economic impact and forbid the existence of multidisciplinary practices, should be completely eliminated. According to the European Commission, only the restrictions allowing the protection of the service providers' independence or its personal responsibility could be justified.
Nowadays, with the current crisis, what is the European Commission position concerning deregulation?
Since these injunctions relative to the multidisciplinary nature were made, what are the legal evolutions, the modifications adopted by the lawyers and bars in our various countries (possibility to choose a commercial structure, to create joint-stock companies, to call on to shareholders for funds, to list the company on the stock exchange, to develop multidisciplinary practices…) ?
What impact does this have on an eventual control by the bars and what is the impact of these modifications to our ethical rules (professional secrecy, conflict of interest, independence…) ?
The speakers and participants will deal with these questions during the Congress of the European Bars Federation that will take place in Bruges in May, 22nd in the morning session.
THE FINANCIAL SITUATION OF THE BARS
The economic crisis directly affects the lawyers. Bars have to assume their tasks: to represent lawyers, to defend lawyers' interests, the development and the implementation of the ethical and disciplinary rules, the surveillance of the profession.
What are their budgets?
Where does their income come from? Are the contributions paid by the lawyers their only source of incomes?
Would it be possible to introduce other methods of financing, like sponsoring and partnerships etc?
What are the usual, yearly expenditures of bars?
Are they affected by the crisis and what are the measures planned? The Presidents of the bars must be concerned by all these questions. Therefore, it will be one of the themes that will be discussed during the Congress of the European Bars Federation in Bruges in May, 22nd in the afternoon session).
PROGRAM
THURSDAY 21ST MAY:
Arrival
Assistance to the Holly Blood Procession (privileged sits)
Welcome Cocktail
FRIDAY 22ND MAY: (AT COLLÈGE D'EUROPE)
8,30 – Registration.
9.00 – 9.30 – Welcome speeches by Presidents and Authorities.
First session:
– THE FINANCING OF LAW FIRMS:
9.30 – 11.15 – Introduction: traditional restrictions to the opening of law firms to external capital.
Deontology and competition. Michel BENICHOU (1st Vice-President F.B.E.).
– Rules of Community Law applied on the subject;
legal resources for defending the positions.
Lucette DEFALCQUE (speaker AEA-EAL).
– Some chosen national speakers.
11.15 – 11.30 – Coffee break
11.30 – 13.00 – Discussion: position of other countries.
– Conclusions.
13.00 – 14.30 – Lunch (buffet)
Second session:
– THE FINANCIAL SITUATION OF THE BARS:
14.30 – 16.15 – Introduction: Compulsory belonging for lawyers. Non required services.
Mirko ROS (2nd Vice-President F.B.E.).
– Rules of Community Law applied on the subject;
legal resources for defending the positions.
Jean-Pierre VAN-CUTSEM (speaker AEA-EAL).
– Some chosen national speakers.
– Discussion: position of other countries.
17.30 – Closing.
20.00 – Gala Dinner at Old Hospital of Saint John.
SATURDAY 23 MAY:
9.00 – 10.30 – Meetings.
11.00 – 12.30 – General Meeting
13.00 – Lunch: Restaurant of Hotel Kempinski
16.30 – Private Guided Visit: Exposition of Charles the Bold.
The Fight against late payment in the European context
2 – 4 October in Barcelona, Spain
I am pleased to inform you about the seminar that will take place at the Barcelona Bar Association on Friday 3rd October 2008. The seminar is entitled fight against late payment in the European context.

The seminar, taking place regularly every two or three years in Barcelona about procedural Law, is an initiative of AEA-EAL European Association of Lawyers because of the next entry into force of the 1896/2006 Regulation creating an European order of payment procedure. How it works and the interaction with national law and other rules will be treated. It is a good opportunity to review questions that, regardless of working in the field of international affaires or not, do affect to our daily work in an international economic scenario, currently in crisis.
I will be looking forward to your presence on this occasion. Please reserve the date in your diary!
SEMINAR – BARCELONA, OCTOBER (2)-3-(4), 2008
IN COOPERATION WITH ILLUSTRE COLLEGI D'ADVOCATS DE BARCELONA
THE FIGHT AGAINST LATE PAYMENTS IN THE EUROPEAN CONTEXT
THE NEW PROCEDURE OF EUROPEAN ORDER OF PAYMENT
VENUE:
ILLUSTRE COLLEGI D'ADVOCATS DE BARCELONA
Mallorca, 283
7th floor
BARCELONA
Tel. 00 34 936 011 212 (Ext. 232)
Next 12th December the new procedure of European Order of Payment, created by the regulation 1896/2006 will be applicable. The AEA-EAL, following its spirit of approaching the latest in European Law to the lawyers of the Old Continent, and into the context of the Procedural Sessions to be hold regularly in Barcelona, wants to use the opportunity to deeply analyse this new procedural tool, which will certainly have a prime place in the fight against trans-national late payments, especially in the present situation of economical crisis.
LANGUAGES:
Translation Spanish/French/English available during the work sessions
PROGRAM
THURSDAY 2/10/08 :
20.30h Optional meeting point dinner
Restaurant " Tapa Madre " (Mallorca, 301 / Bruc)
(payment at the restaurant)
WORK SESSION
Venue: Mallorca, 283 ; 7ª floor – Room 75
FRIDAY 3/10/08 :
09,00h – 09,45h Welcome, inscriptions
09,45h – 10,00h Welcome speech
Exma. Sra. Silvia Giménez-Salinas
Ms. Dean of the BCN Bar
Mr Jaume Alonso-Cuevillas
(Lawyer – Professor in Procedural Law – Former President FBE –
Former Dean of the Barcelona Bar)
10,00h – 11,00h The European politics on the fight against late payments.
Prof. Dr. Juan Pablo Correa del Caso (Lawyer – Professor in Procedural Law
at Barcelona University)
11,00h – 11,30h Coffee break
11,30h – 12,30h The new Procedure of European Order of Payment.
Judge to be confirmed
12,30h – 13,30h Round Table of debate:
The judicial application of the Regulation in the several European Estates.
Moderador: Jesús Sánchez García (Lawyer – Professor in Procedural Law
at EPJ -Secretary of the Section in Procedural Law of ICAB)
13,30h – 15,30h Working lunch
Restaurant Cor Caliu (in front of the Bar)
15,30h – 16,30h Round Table of debate:
Advantages and handicaps of the international arbitration to
anticipate cases of late payments.
Dr. Frederic Munné Caterina (Lawyer – Professor in Arbitration Law at ESADE –
Director of the Legal Service of the TAB)
16,30h – 17,00h Coffee break
17,00h – 18.00h The protection of the credit in the insolvency cases.
Prof. Dr. Elisa Escola Besora (Avocat – Professor in Procedural Law at
Barcelona University – Vice-President of the Section in Procedural Law of ICAB)
18.00h – 18,30h Conclusions et clôture/Conclusions and closing.
Workshops moderator: Mr Jaume Alonso-Cuevillas
(Lawyer – Professor in Procedural Law – Former President FBE –
Former Dean of the Barcelona Bar)
21.00h Dinner (optional)
Restaurant " Barceloneta " (Paseo Juan de Borbón – Lescar, 22)
SATURDAY 10/06/06 :
09.30h 12.30h Board meeting AEA
Only for members.
Procedural Issues between EU and third Countries
22 – 24 May in Istanbul, Turkey
Last May, from 22nd to 24th, we held a very special and successful Congress at Istanbul.
For the first time, we made a joint Congress with the Federation of European Bars (FBE), where we organized a working session about Procedural Issues between EU and third Countries.

This gave us the opportunity to participate on an extraordinary event in an extraordinary city, and this will make it difficult to forget.
The working sessions was distributed into two days: first, on the afternoon of the 22nd, our Association presented his conference about Procedural Issues between EU and Third Countries.
THE CONCRETE PROGRAMME WAS COMPOSED BY THE FOLLOWING SUBJECTS:
1. "International civil litigation involving parties from non-EU countries" conducted by Dr. Thomas Simons, lawyer, SIMONS Rechtsanwälte, Munich and Dr. İsmail G. Esin, lawyer, ESINISMEN Law Firm, Istanbul
2. "Data banks and circulation of sensible information in penal matters trough the EU, in relationship with the third countries" conducted by Mr. Paolo Sguotti, Lawyer director partner of Studio Legale Sguotti Beraldo & Associati
3. "Procedural issues related to extraterritorial application of competition law" conducted by Prof. Lerzan Kayıhan Ünal, Competition Expert and Yaşar Tekdemir, Acting Director of International Relations):
4. "Provision of services and establishment in the EU by Non EU persons" conducted by Mr. Levent Pamukçu, attorney at law, Master in European Law, van Cutsem Wittamer Marnef & Partners, Brussels
After this working session, we assisted to a welcome cocktail at Dolmabahce Palace, with the show of whirling dervishes.
The day after, on 23rd May, took place the working session of the Federation of European Bars (FBE). The subject was about "Marketing for Lawyers", and took place on the morning and on the afternoon.
Of course, all participants, from FBE or AEA-EAL were allowed to participate to both conferences.
It is easy to be seen the extraordinary link existing between both organisations: The opportunity of our members to participate in discussions about the future of the profession, was balanced, on the other hand, by enabling the members of the FBE assisting to the Congress, to assist to academic lectures on European Community Law.
On the evening of that day, we shared a gala dinner at Tashkent private boat cruising the Bosphorus by traditional Turkish live music.
It was then a great pleasure and satisfaction for both organisations, to organize a joint Congress in that singular occasion. And not all was work…
European and International Uniform Law
26 – 27 October 2007 in Florence, Italy
The conference was organised by The European Legal Forum (IPR Verlag) and the AEA – Associatión Européenne d'Avocats – in cooperation with the Suisse Institute of Comparative Law and the Dutch ASSER Instituut. It took place in the European University Institute in Florence on the 26th and 27th October 2007.

The conference was dedicated to the development of uniform law, in the context of the European unification and in general at international level. In many fields of the law the development of uniform law has reached a point where a uniform legal order comes into sight. As a consequence, having regard to the practice of the uniform legal rules in the environment of the often highly diverging structures of the national jurisdictions the question arises: How uniform is the practice of uniform law?
THE CONFERENCE ADDRESSED THE SUBJECT OF THE DEVELOPMENT AND OF THE PRACTICE OF UNIFORM LAW UNDER FOUR DIFFERENT ASPECTS:
The first part of the conference was dedicated to a survey on the development of uniform law in different areas of the law. Dr. Mathias Lehmann, University of Bayreuth, informed on the development of uniform law in the field of civil and commercial law. Thereafter, Prof. Annette Kur, University of Stockholm and Max-Planck-Institute of intellectual property, competition and tax law in Munich, gave an overview on the highly progressive status of uniform law in the field of intellectual property law, followed by Dr. Andrea Schulz, researcher at The Hague Conference of private international law and today officer at the German federal office of justice, who discussed the development in the field of family and child law. Each of the three presentations addressed the relations between the international uniform law rules and the evolving European uniform legal order. The latter was the focus of the presentation by Prof. Ansgar Staudinger, University of Bielefeld, who lectured on "From international conventions to the Amsterdam Treaty and beyond: What has changed in judicial cooperation in civil mat-ters?" He discussed the development in EC law where since the Amsterdam Treaty the EU is acting, for an entire area of the law, as a legislator of uniform legal rules which apply indistinctively in all legal systems of the Member States. Nevertheless, he showed that due to the various forms of opting-out which have survived, the European system of judicial cooperation in civil matters is still only partly functional.
The second part of the conference raised the question of "How uniform is uniform law?" in regard to the fact that uniform legal rules typically develop in the environment of a multitude of legal systems and the different rules and conditions therein. Dr. Thomas Simons, President of the AEA and managing director of IPR Verlag, discussed problems of forum shopping, which he explained was a phenomenon typical of uniform law and a sensitive indicator of where the uniform legal order is yet only insufficiently developed, thus giving way to situations in which the addressing of one legal order rather than another may offer parties attractive choices for forum shopping. Prof. Jonathan Harris, University of Birmingham, discussed the particular difficulties and sometimes misunderstandings which may arise where the English common law system meets with European uniform legal rules which are not rarely inspired by concepts and views of continental law. Prof. Peter Hay, Emory Law School (USA) and University of Dresden, discussed the role of the public policy rule in European law of civil procedure as an "ultimate defence barrier" of the national legal systems against the intrusion of foreign legal concepts via the instruments of uniform law.
Dr. Thomas Simons,
President of the AEA
and
managing director of IPR Verlag
The afternoon of the first conference day was dedicated to legal aspects of information and information transfer in the field of uniform law. Prof. Rainer Hausmann, University of Konstanz, gave an in-depth comparative analysis of the rules under which foreign law is considered in civil proceedings, whether they are considered as facts or as equivalent to the national legal rules of the forum state, and on the solutions offered for the sometimes complicated issues which can arise therefrom. Dr. Daniela Tiscornia, Florence Institute of legal informatics, took a different approach, when lecturing on how information technique may assist the overcoming of the traditional barriers of language and material access to foreign legal information. Her presentation was followed by Eva Lein, researcher at the Institut Suisse de Droit Comparé, who informed on the ongoing work of the institute. Thereafter the editorial team of The European Legal Forum presented the unalex project (www.unalex.eu), which is being developed as a system of uniform legal information functional to enhance the distribution of multilingual information in the field of uniform law.
The second conference day was dedicated to the role of the judiciary in the field of European uniform law and to the discussion of "Ways to achieve conformity of European jurisprudence". Prof. Peter Schlosser, University of Munich, addressed the conference with an in-depth analysis of the methods of applying uniform legal rules as used in the context of the different national legal systems. His presentation was followed by a panel discussion of European Supreme Court judges who disputed the question: How uniform is the European jurisprudence in the field of uniform law? Prof. Günther Hirsch, President of the German federal court, Francoise Pascal, 1ére chambre civil of the French Cour de cassation, and Lord Thomas Bingham, English House of Lords, unanimously agreed on the need for an increased and systematic knowledge and an opinion exchange between European Supreme Courts when called to apply the rules of European law. Finally, Prof. Carl Baudenbacher, President of the EFTA court, gave an overview over the role of the jurisprudence of the EFTA court alongside the ECJ in the pursuit of European uniformity.
The audience consisting of around 100 participants, among whom many judges from European supreme courts and many academic researchers from most European States, followed the conference with much interest in discussions at a level which was as high as that of the presentations. The European University Institute, expertly represented by Prof. Hans Micklitz, provided an outstanding background for a conference of high interest, which has opened a dimension in the discussion of uniform law where many different perspectives still remain to be discovered. The team of The European Legal Forum, at the end of their presentation of the unalex project, conveyed what can be taken as a motto not just for the development of an international system of uniform law information, but as a mission statement for the research and for the legal practice in the fields of uniform law: "There is a challenge to be met and much work to be done. The results will be worth the efforts."
The European Inquiries and Future Policy in the Energy and Financial Services Sectors
1 – 3 March 2007 in Gstaad, Switzerland
The conference started on Thursday evening with a fine cheese fondue dinner in the cosy "Fromagerie" of the hotel Palace where almost all the speakers and some of the participants were present.

On Friday, the first part of the morning session dealt with the results of the sector inquiries of the European Commission in the energy and financial services.
Robert Klotz of DG Competition, unit electricity and gas, detailed the process of the energy inquiry and the areas it was focused on. The main results of the inquiry were that there is still high concentration, vertical foreclosure and poor cross-border activity on the various energy markets. A stricter application of competition rules and regulatory measures shall serve as remedies to eliminate the deficiencies in the energy market.
Elke Gräper of the financial services unit in DG Competition, gave an over-view of the two main topics of the financial services inquiry i.e. retail banking and business insurance. The preliminary findings in retail banking were: extremely fragmented markets, customer immobility, highly varying degrees of concentration, prices, selling patterns and profitability, but also partly high fees and barriers regarding access to infrastructures. In the business insurance area the inquiry stated as main problems sustained differences of insurer's underwriting profitability, risks of foreclosure, "best terms and conditions" clauses in reinsurance and co-insurance, conflicts of interests for certain insurance intermediaries ad lack of transparency of intermediaries's remuneration. The final report on the business insurance sector is expected to be published in September 2007.
Prof. Walter Stoffel explained in a very illustrative presentation the Swiss competition policy in a European context and the practice of his authority in the various sectors, in particular in the energy and financial services sector.
The morning session was closed by a panel which was chaired by Prof. Helmuth Schröter. The panel included the speakers as well as two eminent lawyers in the energy and financial services areas, Mr. Frank Schoeneveld, McDermott Will & Emery, and David Wood, Gibson Dunn & Crutcher.
In the afternoon session, Alejo Vidal Quadras, Vice-President of the European Parliament and Christopher Jones, deputy head of the Cabinet of Commissioner Andris Piebalgs presented interesting ideas on the future politics of the EU and expected developments in the EC legal framework in the energy sector. The same topics, but for the financial services sector,, were explained by the Director Financial Institutions of DG Internal Market, Elemer Tertak and José Maria Roldàn Alegre, Director General Banking Regulations of the Banco España.
Also the afternoon session was closed by an interesting panel, including the speakers and the same two international lawyers D. Wood and F. Schoeneveld and chaired by Jacques Steenbergen, Professor at the University of Leuven.
In the evening a gala dinner took place honoured by a speech of Mr. Ambassador Michael Reiterer, head of the Delegation of the European Commission in Switzerland.
But it was not all hard work …
Dr. Philipp Zurkinden, Bern
Language
English
20th Anniversary of the AEA-EAL
8 – 10 June 2006 in Barcelona, Spain
ORGANISATION : EUROPEAN ASSOCIATION OF LAWYERS (E.A.L.)
Venue :
Il lustre Col legi d'Advocats de Barcelona
8a Planta
C/Mallorca, 283
Tel. 93 496 18 80
Fax. 93 215 77 48
e-mail : internacional@icab.es
PROGRAMME :
Thursday June 8, 2006
20.30 h : optional acquaintance supper, Restaurant "Tapa Madre", Mallorca 301
(payment at the restaurant)
Friday June 9, 2006
Morning
09.00 h Registration
09.45 h Welcome speech
Excma. Sra. Silvia Gimenez-Salinas, President of the Barcelona Bar
Workshops moderator : Marc Willemart, Lawyer, Brussels
10.00 h Problems of European Law of competition within agency contracts
Sr. Carles Prat, Lawyer, Barcelona
10.30 h The end of the agency contract
Sr. Juan Nunez, Lawyer, Barcelona
11.00 h Coffee break
11.30 h Problems of European Law of competition within distribution contract
Elisabeth Hoffmann, Lawyer, Brussels
12.00 h The automobile dealer contract
Stephane Willemart, Lawyer, Brussels
12.30 h Debate
13.30 h Lunch (buffet)
Afternoon
15.00 h Problems of European Law of competition within franchise contracts
Sr. Josep Gajo, Lawyer, Barcelona
15.30 h The end of franchise contracts
Jerome Zuccarelli, Lawyer, Nice
16.00 h Coffee break
16.30 h Round table, National particularities and conclusions
Various speakers
Moderator Sr. Luis Antonio Sales, Lawyer, Barcelona
18.00 h Conclusions
Clemens van Nispen, President of the AEA-EAL
20.30 h Dinner (optional)
Restaurant "4Gats"
Montsio, 3 bis – Tel. 93 302 41 40)
Saturday June 10, 2006
09.30 h Board Meeting AEA-EAL
11.00 h General Assembly AEA
12.45 h Excursion (optional)
to a "Cava" cellar
English