July 15, 2020 at 10.00 (CET)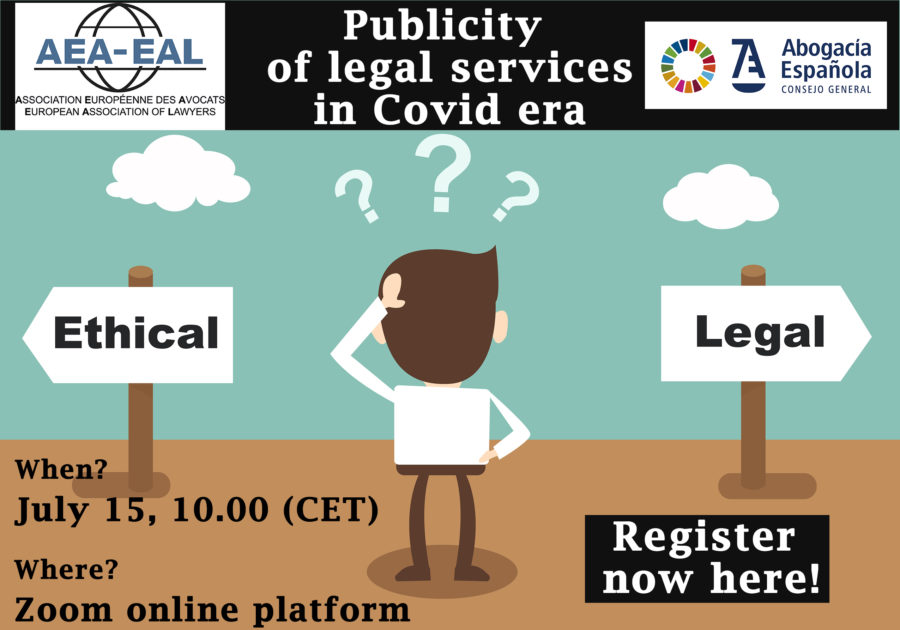 Webinar on publicity of legal services in Covid era
July 15, 2020 10.00 (CET)
The webinar is organizing together with the Consejo General de la Abogacia Espanola and is related to very practical and current issue of publicity of legal services. During Covid-19 pandemic, when lawyers have been facing dramatical fall of number of clients, many of law firms has decided to use standard publicity tools (advertising in the Internet or in newspapers). This raise serious ethical doubts according to Spanish regulations. During the webinar, speakers from various European countries will present regulations and situation of lawyers' publicity in respective states as well as will try to elaborate conclusions.
Webinar will be moderated by Jędrzej Klatka, attorney-at-law (Poland). For many years he chaired very successfully the CCBE Working Group Towards Model Code of Conduct. Jędrzej has a deep knowledge on ethical matters in various European states.
More information coming soon
Webinar for Spanish-speaking audience
July 29, 2020 at 17.00 (CET)
Webinar euro-iberoamericano, organizado por AEA-EAL, Association Européenne d'Avocats-European Association of Lawyers,
con la participación del CGAE: Decisiones económicas y legales tomadas frente a la pandemia, en Europa y en Iberoamérica
29 de Julio 2020
12:00 (hora argentina)/17:00 (hora europea)
Medidas frente a la insolvencia
Medidas laborales
Medidas tributarias
Ayudas a las empresas y autónomos
La presente conferencia pretende acercar a abogados de ambos continentes a las medidas adoptadas por diferentes estados europeos e iberoamericanos, para superar las dificultades producidas económicas producidas por la pandemia del Covid.
De un modo rápido y ameno, diversos juristas europeos plantearán someramente las soluciones aportadas por sus respectivos estados a los problemas provocados o previstos en relación a las insolvencias, las relaciones laborales, las obligaciones tributarias y las ayudas proporcionadas a empresarios y autónomos.
Para ello, ponentes de España, Francia, Alemania, Italia y España, expondrán, en español, las respectivas medidas adoptadas, para confrontarlas con las adoptadas en Argentina, Uruguay y Brasil, a fin de abrir un posterior debate, que entendemos y esperamos será del interés de muchos juristas.
Regístrate ahora!
September 12, 2020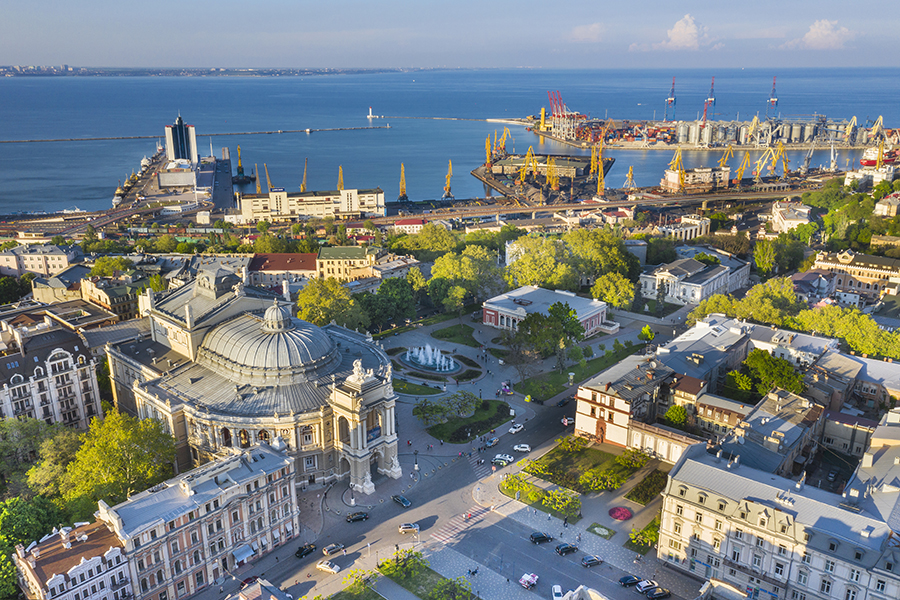 Twinning of Lawyers
12 September 2020 – online conference
For the second time we invited all colleagues from East and the West to participate the Twinning of Lawyers – a unique event designed in particular to strengthen professional and personal relations between lawyers from various countries. Hosting foreign colleagues at lawyers' homes, number of networking activities and tourist program will make us closer to each other regardless region or legal jurisdiction.
However, due to Covid-19 pandemic and restrictions imposed by almost all states, we decided to change its formula int an online event with hope that we will all meet in person next year.
The draft program of the Twinning is following:
(subject to changes)
Saturday, 12 September 10.00 – 13.00
10.00 – 10.15 – Welcoming addresses:
Iosif Bronz, Dean of the Odessa Bar Council
Jerzy Mosek, Dean of the Gdańsk Bar of Attorneys at Law
Maria Ślązak, President of the European Association of Lawyers (AEA-EAL)
10.15 – 11.45 – First Part of the Twinning: Ethical use of new technologies by Lawyers and Bars
11.45 – 12.00 – Break
12.00 – 12.55 – Designing of the Twinning – memories from Gdańsk, plans for the future – moderated discussion
12.45 – 12.55 – Closing remarks
More information coming soon!
October 29, 2020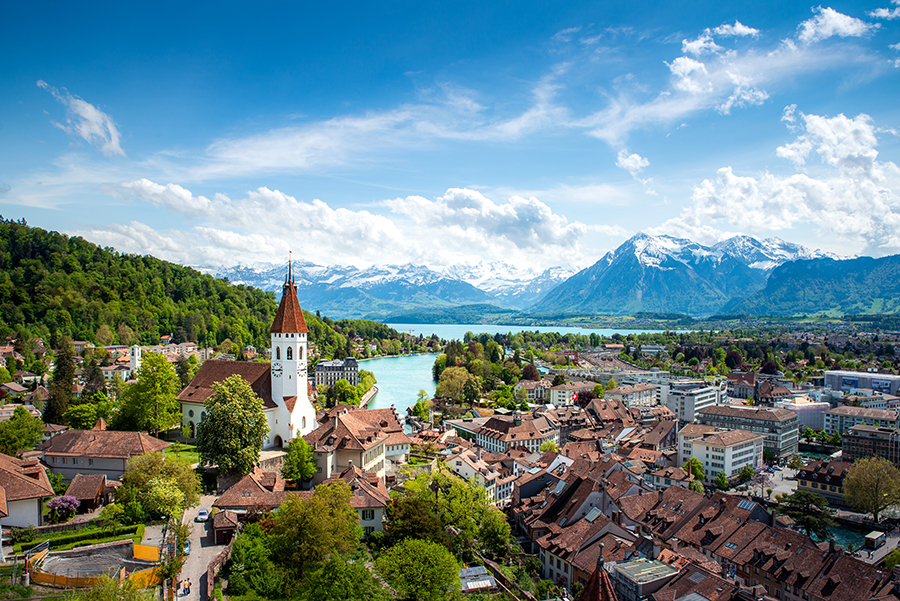 Seminar Market Access and EEA – Free Trade – and alternatives
29 October 2020 in Bern, Switzerland
For the third time time we organize a seminar on various aspects of access to the European Single Market. In Autumn 2020 we will face final stage of post-brexit negotiations between the United Kingdom and the European Union, which will bring a new model of trade relations between those parties. Also, membership negotiations between the EU and some Western Balkans states are foreseen to begin. All will bring new challenges, which will be discussed in Bern. Do not miss the opportunity to meet top experts and specialist!
More information coming soon!