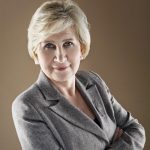 Dear Colleagues, Dear Friends,
It is very difficult to continue usual routine in these times, when our societies and states are touched by Covid 19 pandemic. Our habits, daily life, business and families are strongly affected by some measures introduced by state authorities. This year, due to restrictions imposed by authorities of many countries, as well as necessity to keep social distance, the General Assembly will be organized in a hybrid form on June 25, 2020 at 17.30 (CET).
In accordance with the provisions of Belgian law governing our Association and particularly the Royal Decree N° 4 of 9 April 2020, only the president and the secretary of the meeting as well as a Brussels member who will be scrutineer will be present. Together they will constitute the bureau of the general assembly which will be responsible for taking note of the votes, verifying them and then drawing up the minutes and signing them.
Following the decision of the Board of Directors of 20 May 2020, for all other members of the association, the General Assembly may be present online in the form of a ZOOM teleconference. The link to the ZOOM platform has been sent to members.
On behalf of the Board I invite all of you to take part in our assembly. You may join by zoom platform, which gives the opportunity to meet each other online and is cost free for all participants.
If any member is unable to take part in the teleconference by ZOOM due to technical problems, please let us know as soon as you receive this letter so that we can send you all elements that will enable you to express your vote in writing.
The agenda:
– Approval of the minutes of the Annual Ordinary General Meeting of the Association held in Edinburgh on 1 June 2019,
– President's Report
– Treasurer's report on the financial year ended 31.12.2019,
– Approval of the annual accounts as at 31.12.2019,
– Discharge to the directors for the exercise of their mandate in 2019,
– Approval of the 2020 budget,
– Miscellaneous.
Accompanying documents and materials will be provided in due course.
Should you have any further question, please do not hesitate to contact us.
Maria Ślązak
President